Gamescom 2022

Online, 23.08.2022

Gamescom 2022 finally ran as normal, as the previous years were online only because of Covid. Nintendo did not participate though, they hadn't since 2019. But this time, they added some cool missions and achievements when you logged in to their site. And, there was a Zelda Easter Egg! A Link-version of their mascot, Epix! Enough for me to participate, haha.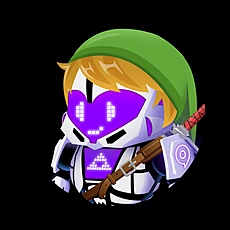 E3 2021

Online, 12.06.2021

This was, as of current date, the last E3 event to be held. It was digital only with free access for all.
One of the things you could do at their site (which in my opinion was the only "fun" thing to do there), was to create an avatar character. And so I did. ..many times, as Zelda-characters.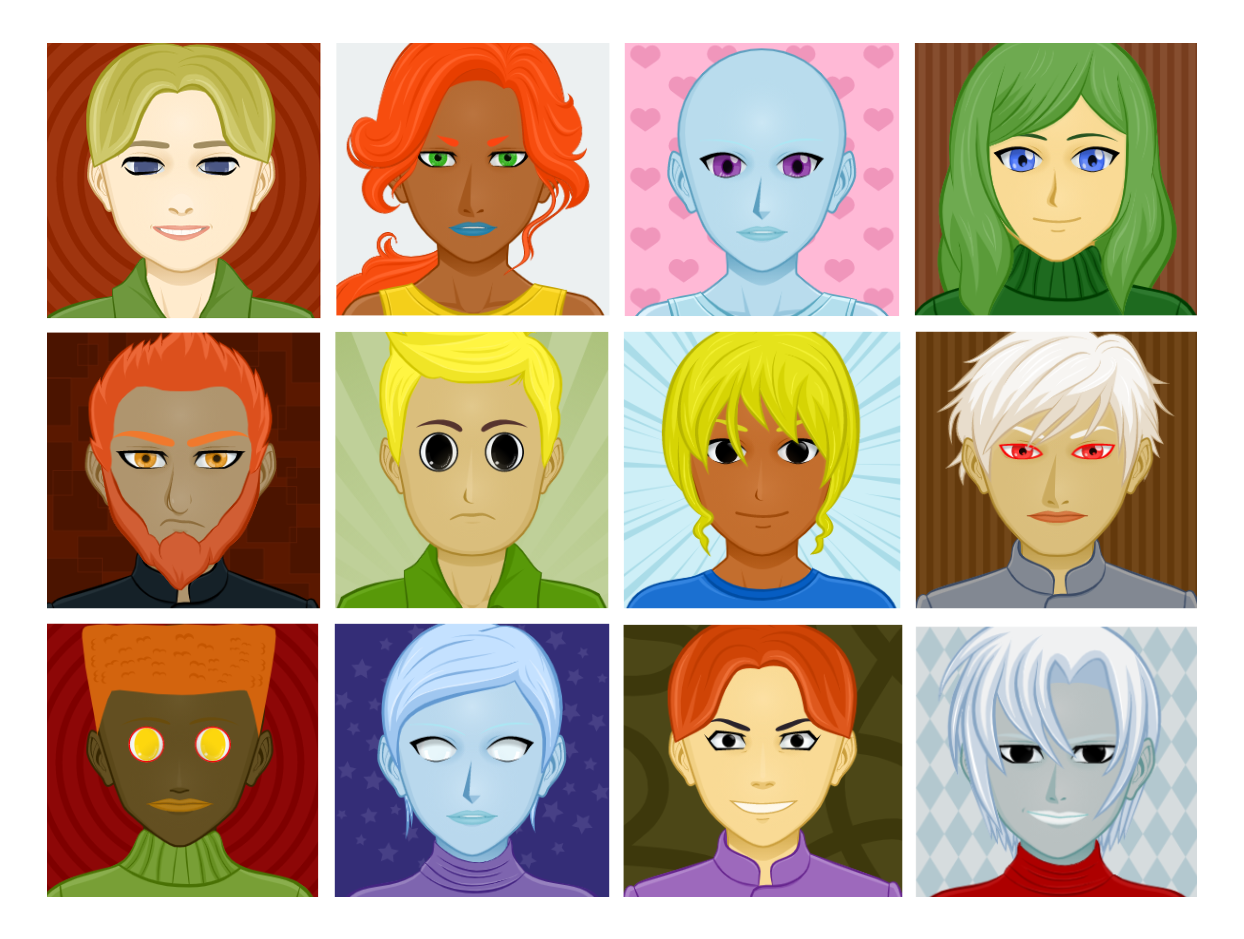 Gamescom 2019

Cologne in Germany, 22.08.2019
This was the first time I went to Gamescom. Cologne is about 2 hours away (with train) from where we lived in Germany. And since Link's Awakening was revealed earlier this year, I decided that this was the perfect time to finally experience the event.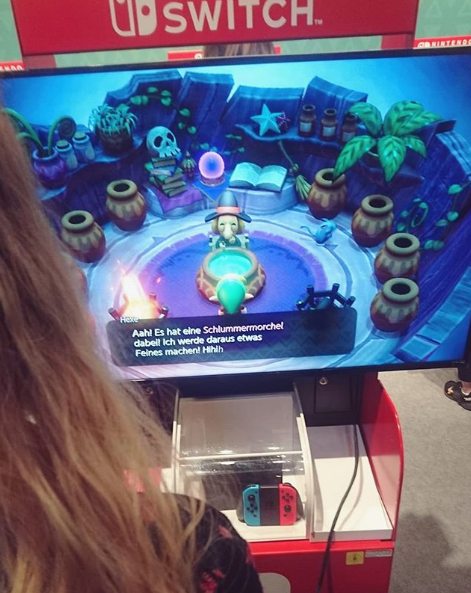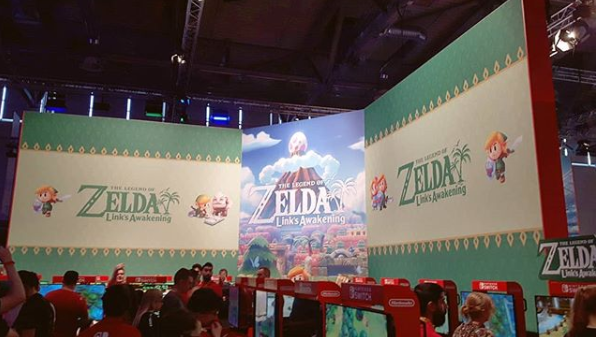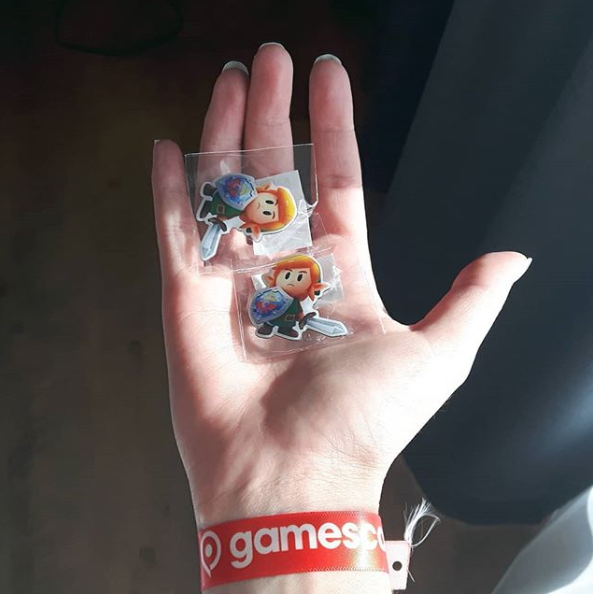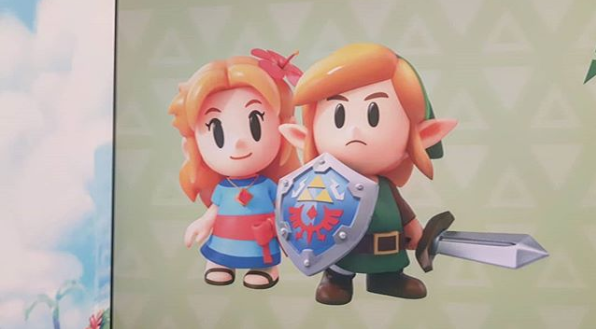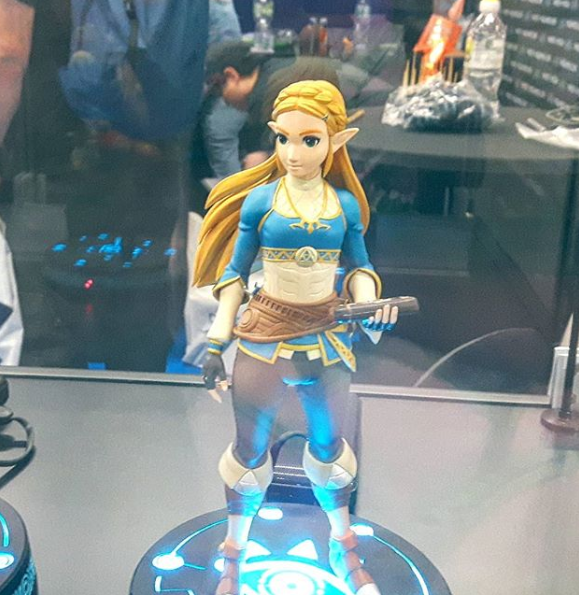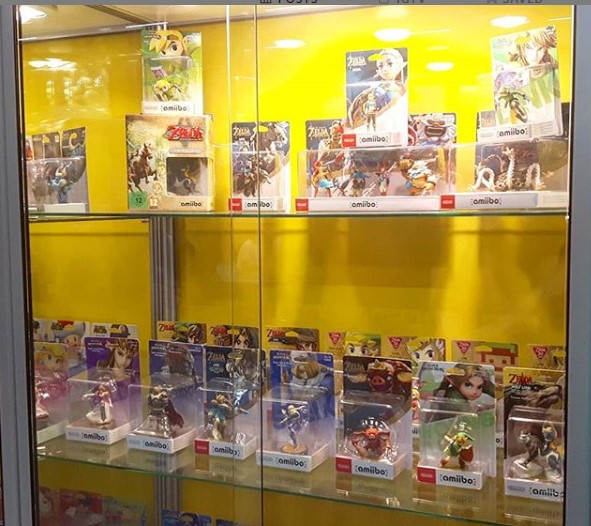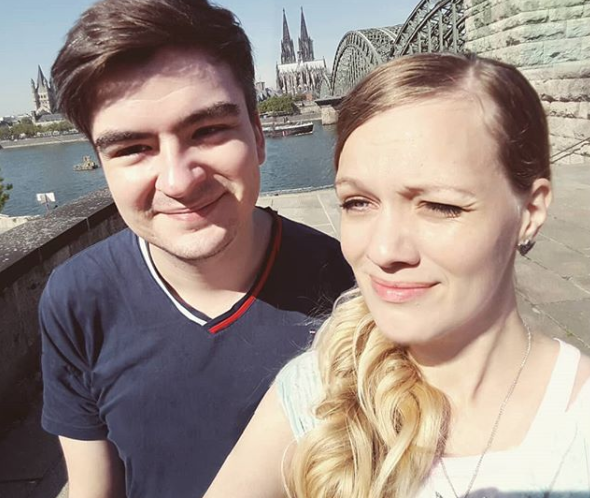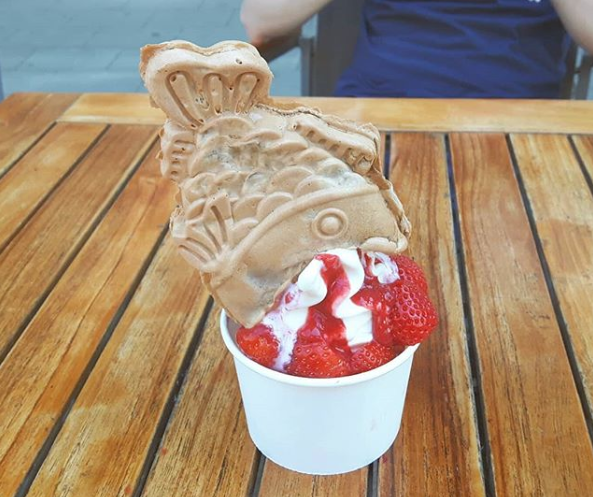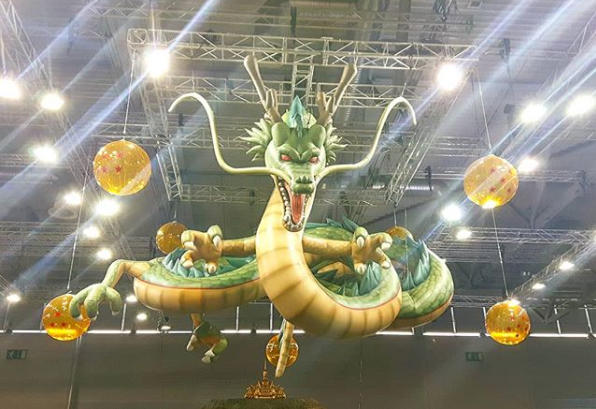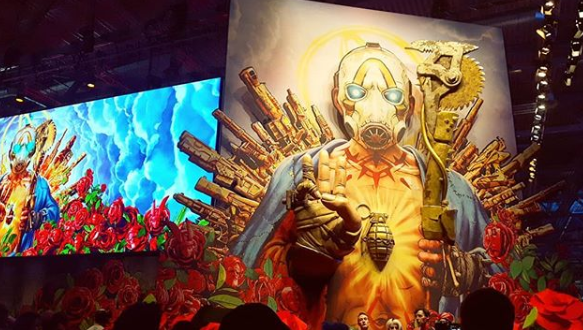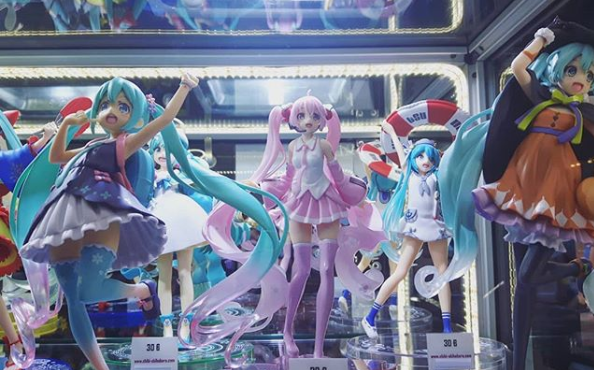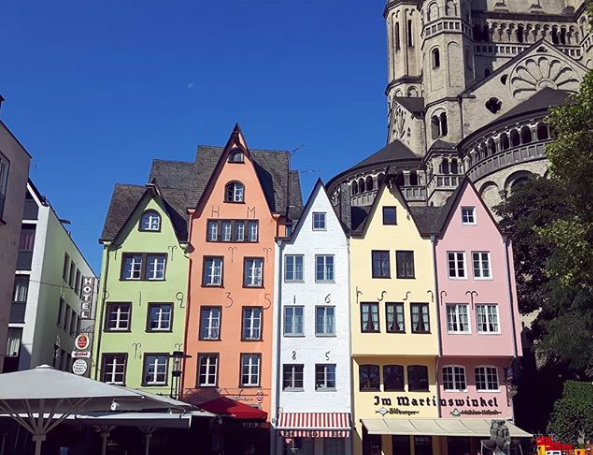 The Guinness World Records visit

Molde in Norway, 07.02.2017
Right after my record was confirmed, GWR contacted me and asked me if I wanted to do a photoshoot for the new book that was coming out. I accepted, and a small team flew out to Norway to do the shoot. It was a very stressfull and exhausting day, but they were very kind and professional about everything, and I'm glad I did it.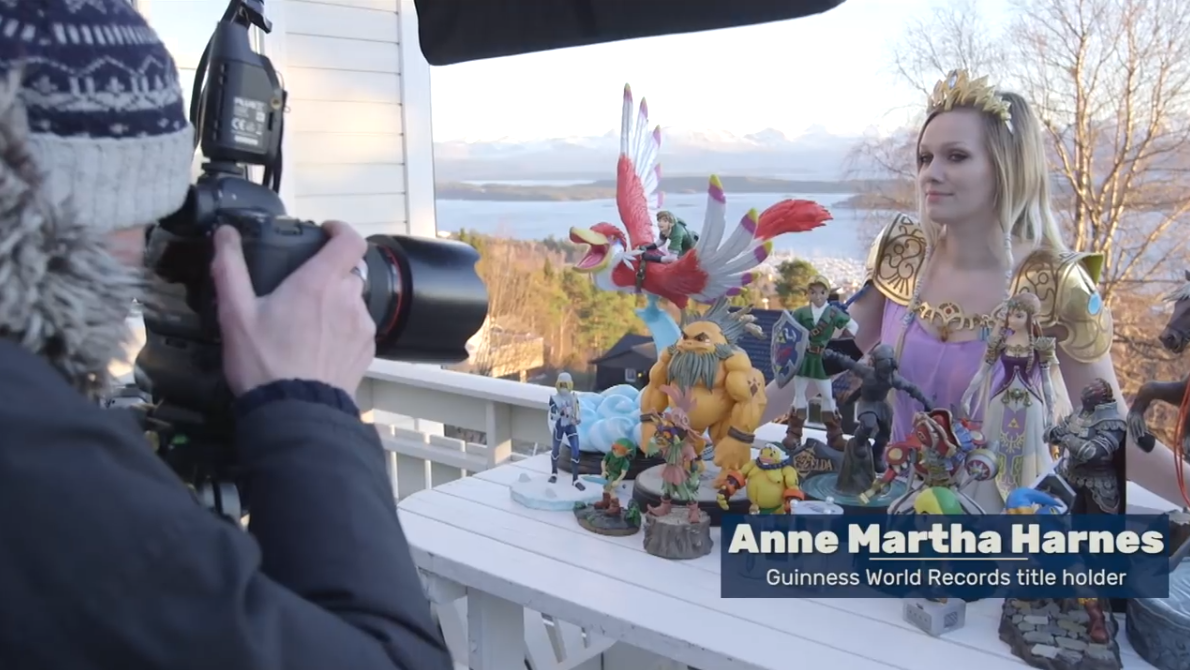 They also wanted to take a few photos outside to get some of those Norwegian mountains in the background. They were really lucky with the weather that day, as it had been raining the days before. A bit cold in February though..
(Picture taken from the video, click to go to GWR's Official Youtube-channel)
30th Anniversary Contest

Zelda Universe & Nintendo Australia, 23.01.2017
Zelda Universe decided to have one final celebration of Zelda's Anniversary as the 30th year was almost over. Over a course of 6 weeks, they held some contests that were focusing on specific aspects of the fandom, and they wanted all Zelda fans to contribute. They would choose some of their favorites and send them a very special reward thanks to Nintendo Australia.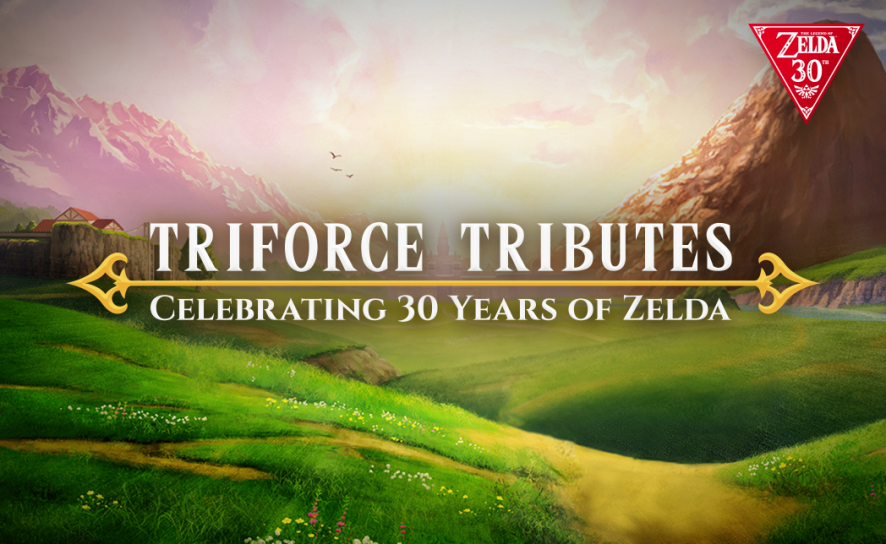 Zelda Universe's banner for the celebration.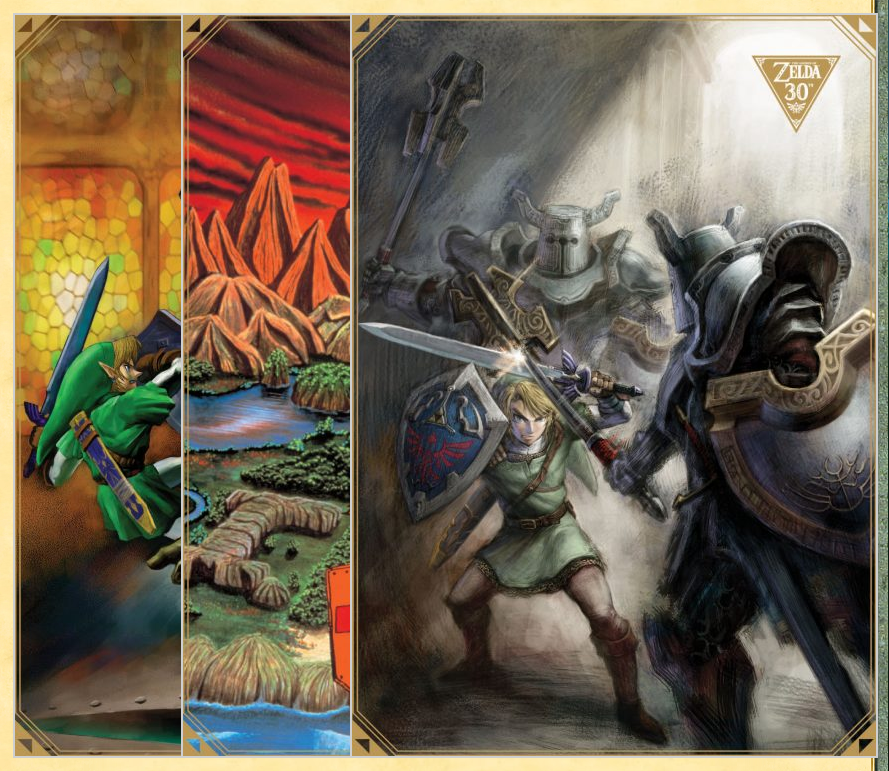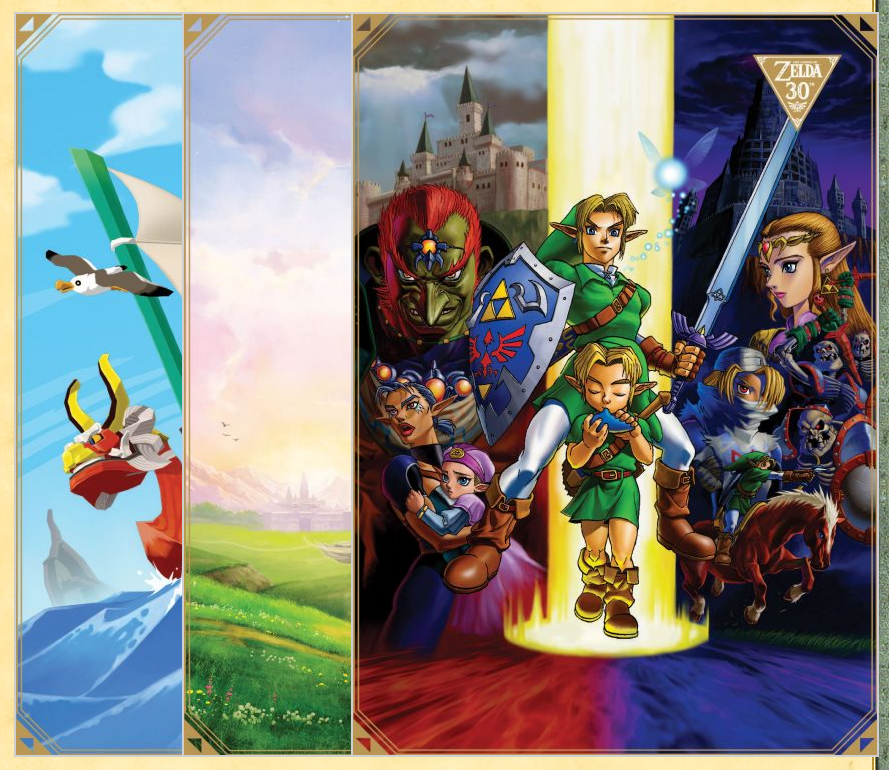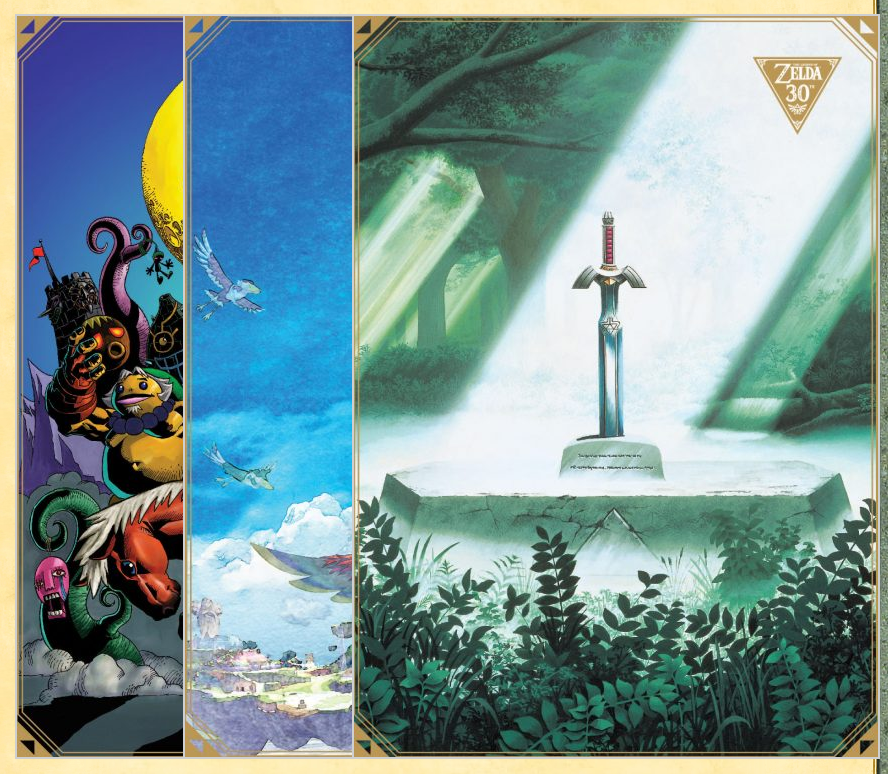 There were 9 different artwork prints from Nintendo Australia.
I decided to participate in the first week, which was all about Zelda collections. The other themes were artwork, memories, music, crafts/cosplay, and video. I kinda regret not trying to participate in more themes, but I only had a few weeks for preparations and I didn't feel like my submissions would have been that great (and I was working 100% as a class teacher at that time, so I barely had any spare time at all!). For my submission, I sent them one of the newest pictures I had from my collection, but I also made a new picture displaying some of the items from my favorite game: Majora's Mask. ..and I ended up as one of the winners!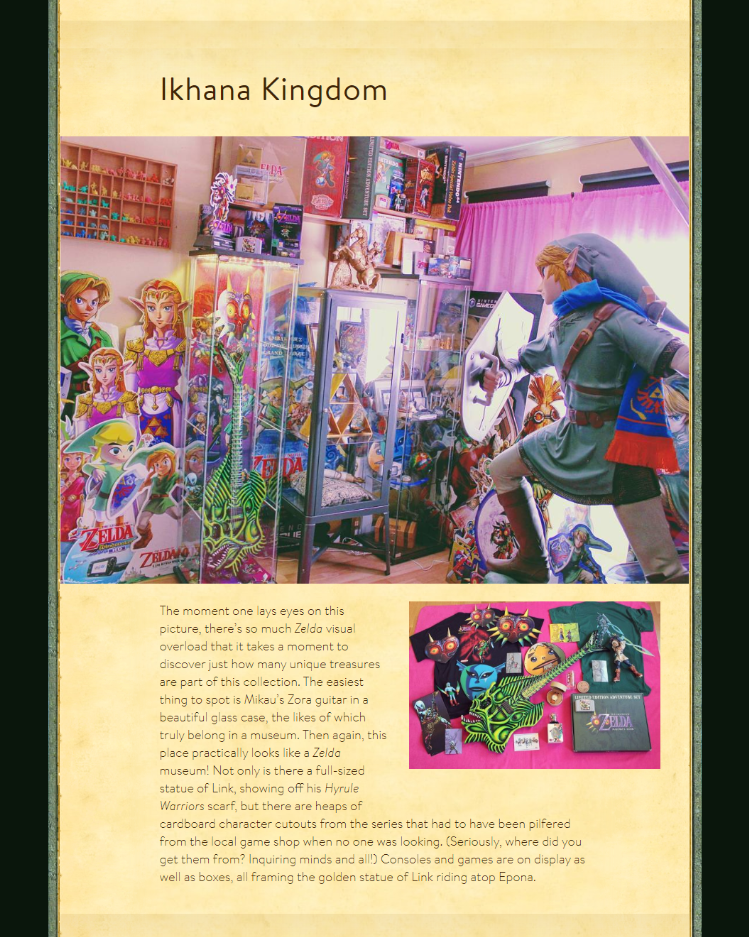 My pictures, and their comment.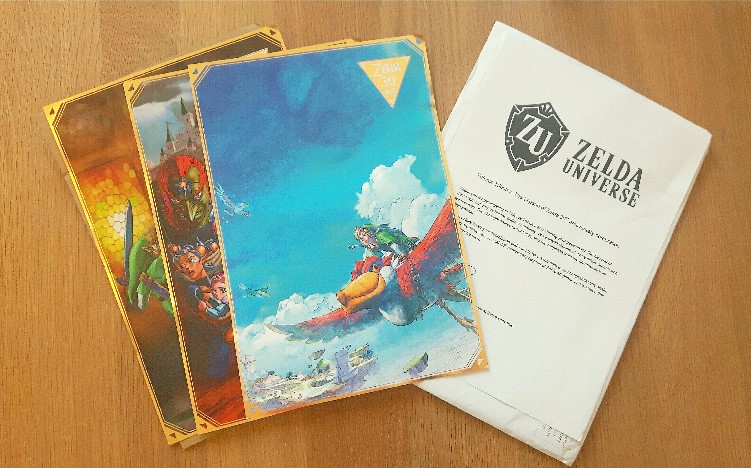 My contest prize!
The Guinness World Records attempt

Molde in Norway, 13.06.2016
In order to set a record, you need to follow lots of rules and regulations. One of the things I had to do, was to get two independent witnesses to count all of the items while I filmed them. I could not be related to/associated with them, and they would not have anything to gain from the attempt. I ended up with a police officer, and a former GAME-store manager.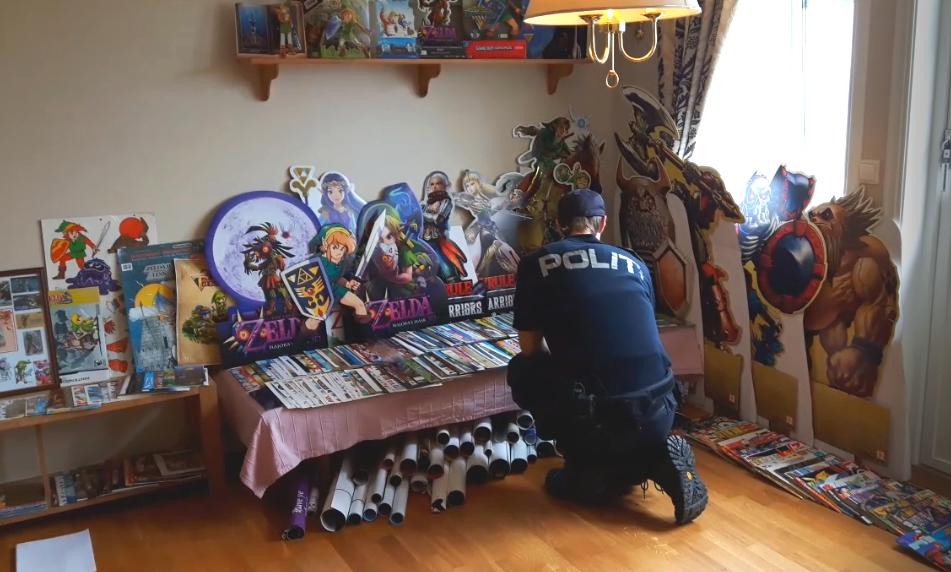 ..I wonder if this is the weirdest mission this police officer have had before? He did a good job though.

The former GAME-store manager was a friend of the Youtuber "The Paxian" from my hometown. So she was also there with him, and filmed a bit from the counting. Click on the picture to watch her vlog (in Norwegian).
The Symphony of the Goddesses

Ericsson Globe, Stockholm in Sweden, 06.04.2015
"The Legend of Zelda: Symphony of the Goddesses concert series is back with a third installment of multimedia symphony to be toured worldwide, titled "Master Quest." This latest edition of the "The Legend of Zelda" symphony will add new music and visuals from the latest games in the series and upcoming The Legend of Zelda games, but will maintain the beloved experience fans have come to expect as it embarks on a world tour. Based on one of the most popular and beloved video game series of all time, the tour features live orchestral performances of theme music from Nintendo's The Legend of Zelda franchise that will serve to introduce newcomers to the music and themes of the Zelda games and give longtime fans a chance to celebrate their favorite moments in the franchise.

Audiences can expect to experience awesome new inclusions from The Legend of Zelda: A Link Between Worlds, the latest game in the series for Nintendo 3DS, and new music from the recently announced remake of fan-favorite The Legend of Zelda: Majora's Mask. These never-before-performed scores accompanied by game-play imagery will appear for the first time ever in "Master Quest," though fans will still be treated to the show's now-classic repertoire from seasons past.

The name Symphony of the Goddesses refers not only to the concert program but also to the four-movement symphony recounting the classic storylines from The Legend of Zelda: Ocarina of Time, The Legend of Zelda: The Wind Waker, The Legend of Zelda: Twilight Princess and The Legend of Zelda: A Link to the Past. The performance also will highlight orchestral renditions of music from The Legend of Zelda: Link's Awakening, The Legend of Zelda: Majora's Mask and The Legend of Zelda: Spirit Tracks. Concerts will be performed by full orchestra and choir in world-class venues throughout the world.

Guests will enjoy their favorite moments from the carefully and beautifully timed performance with a gorgeous orchestral score approved by Nintendo sound director and The Legend of Zelda franchise composer Koji Kondo. The concert is a festive experience for all walks of fans, some of whom attend "cosplaying" events as their favorite characters."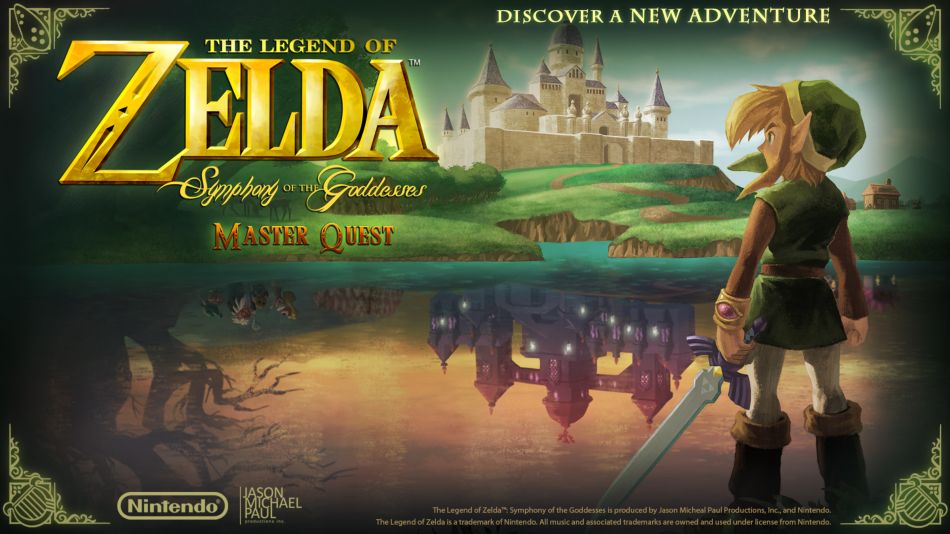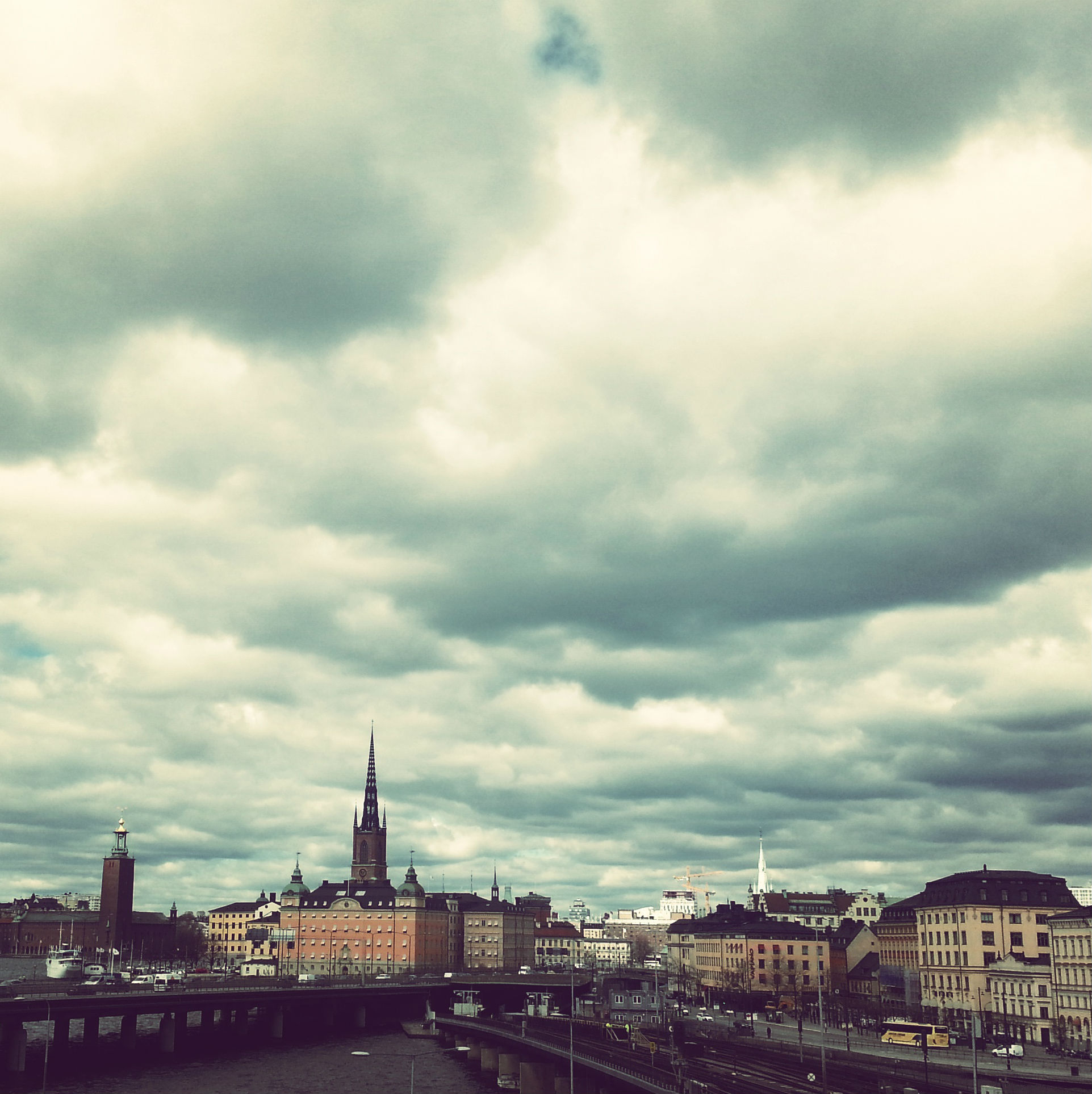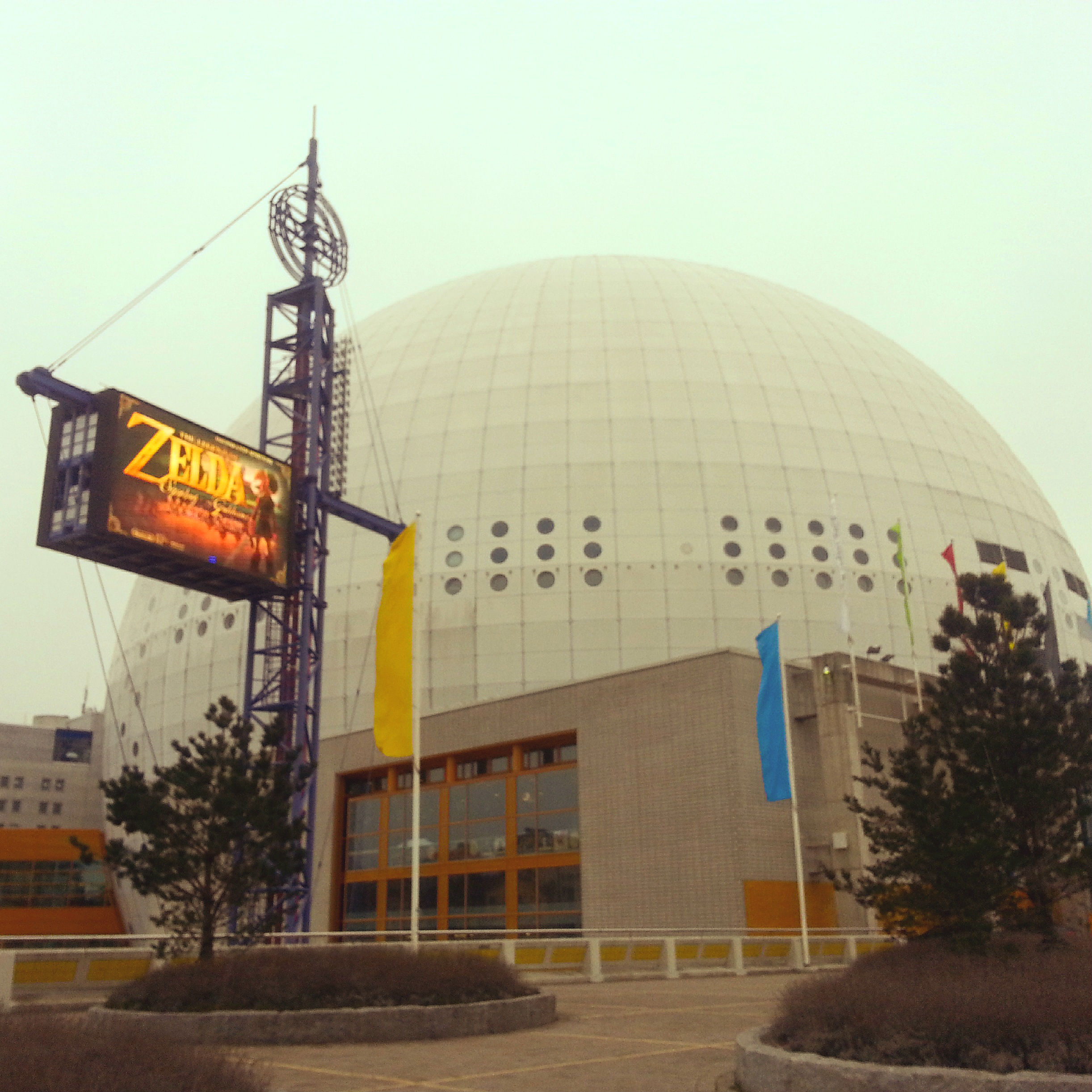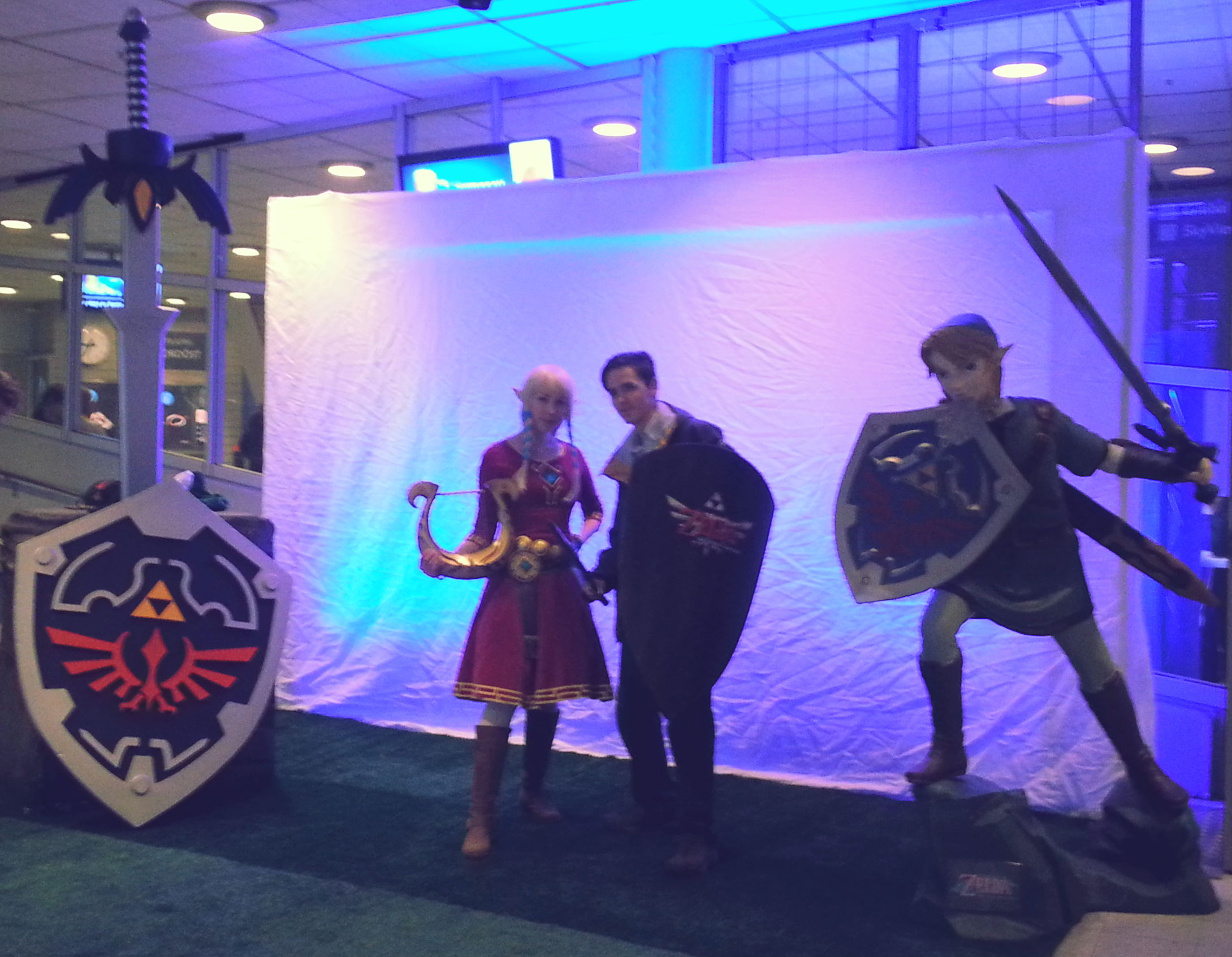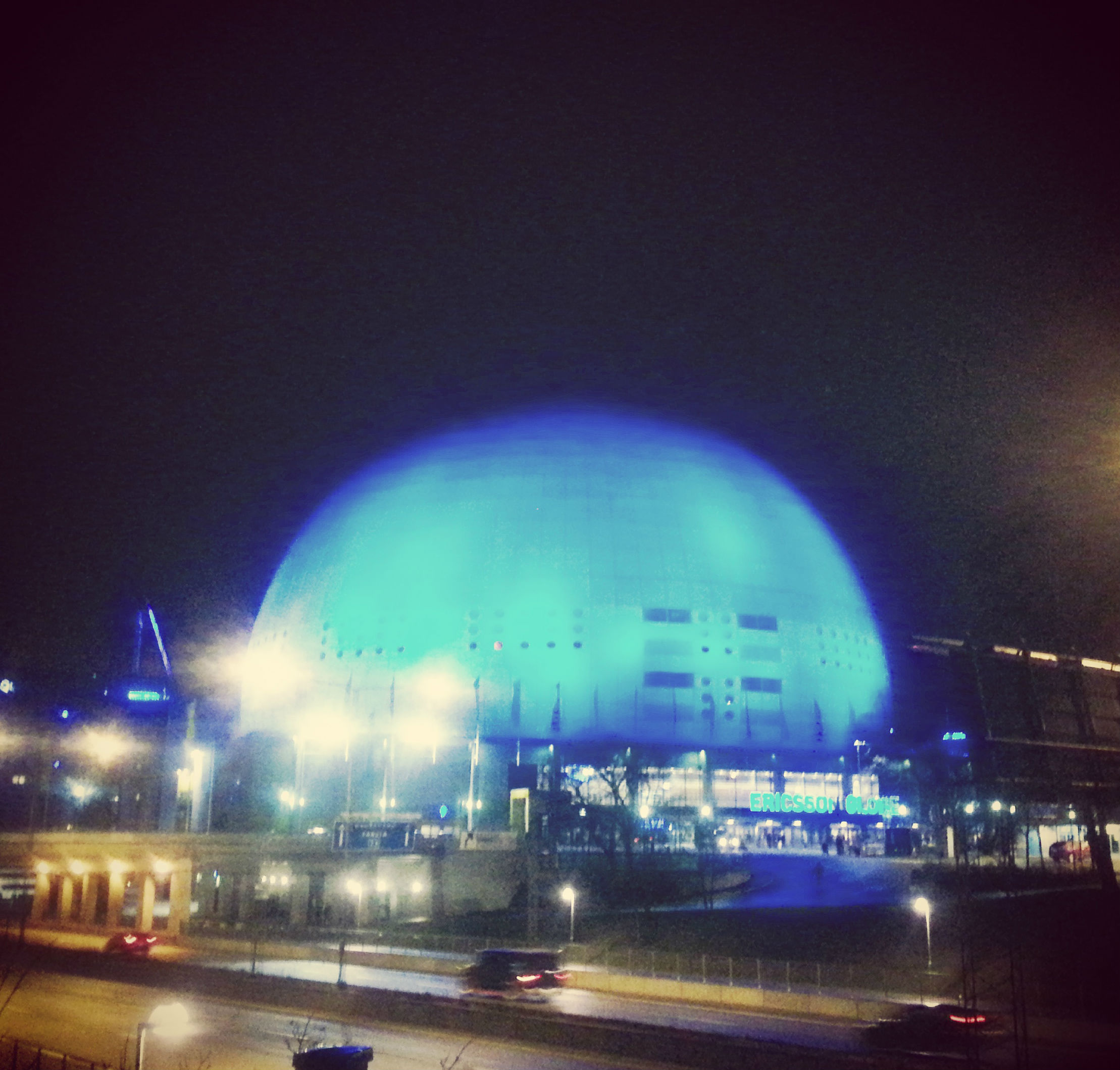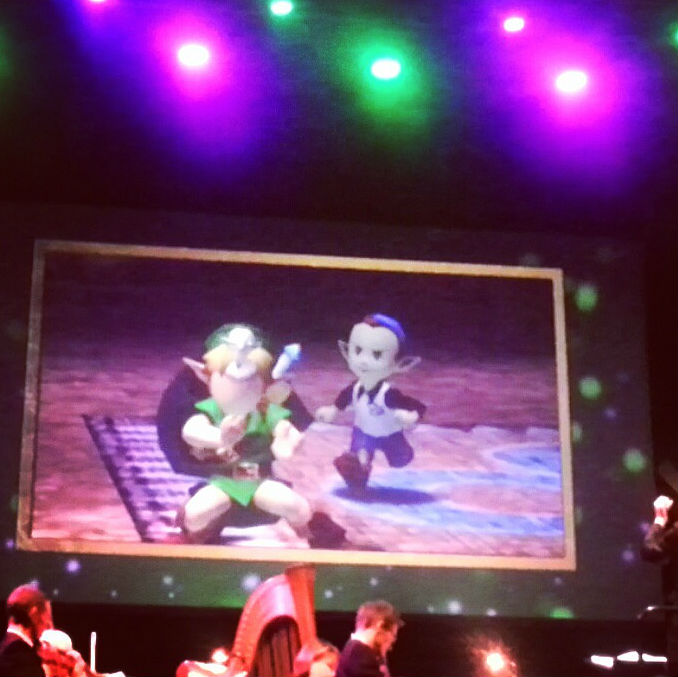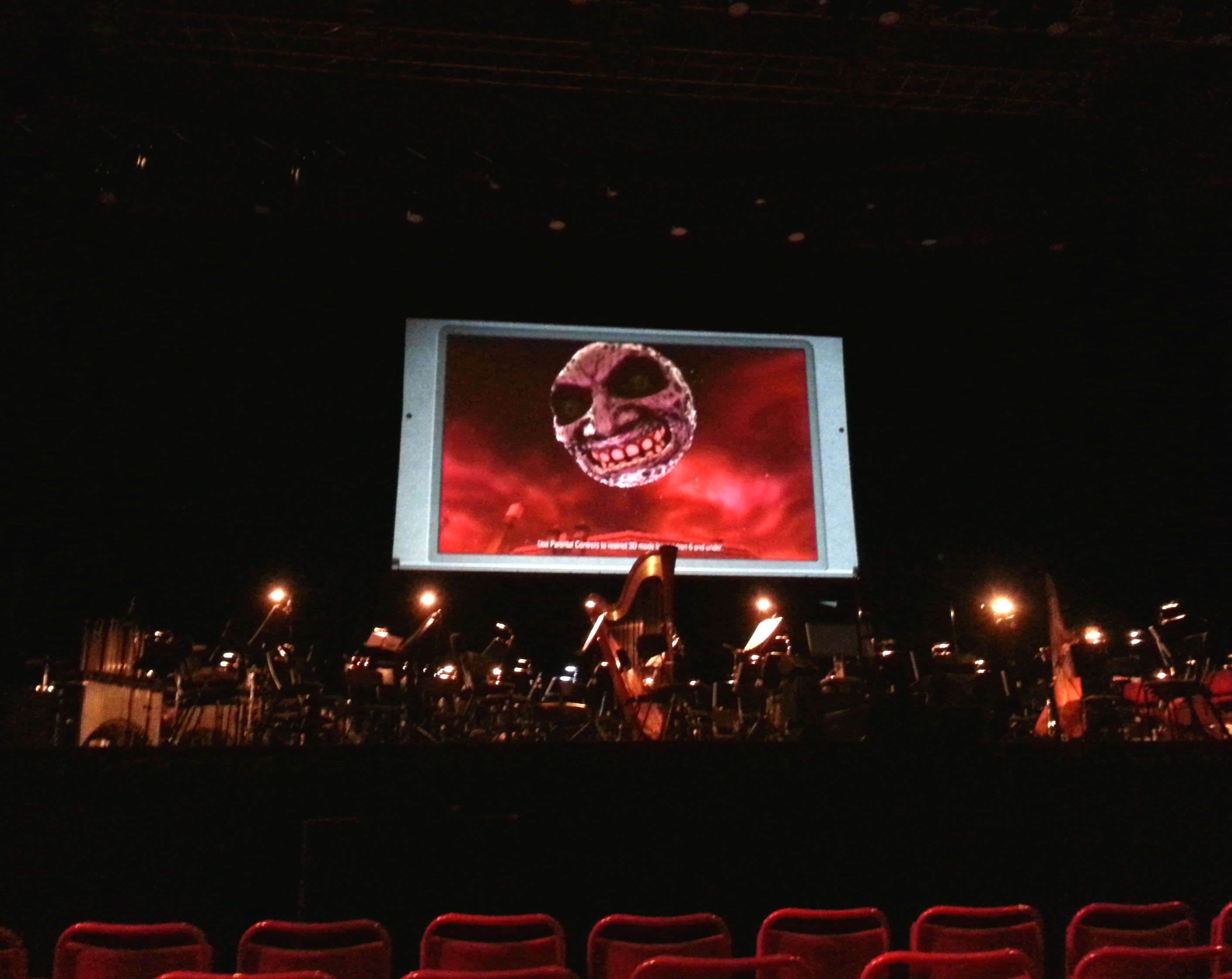 It was a magical consert. I especially loved the Majora's Mask part.
25th Anniversary Mosaic Picture

Nintendo World Store, New York City in the US, 09.01.2012
Nintendo was offering fans the opportunity to become immortalised within a photo mosaic that would be displayed at the Nintendo World store in New York. They were looking for 25,000 fans to appear within the mosaic, and also offered the chance to win a life-size replica of Link's legendary Master Sword and Hyrulian Shield.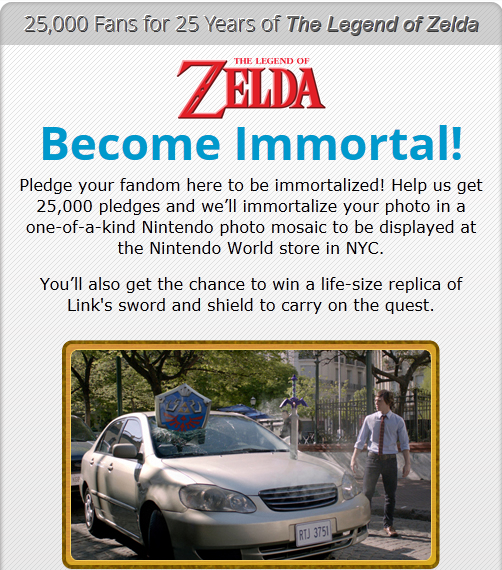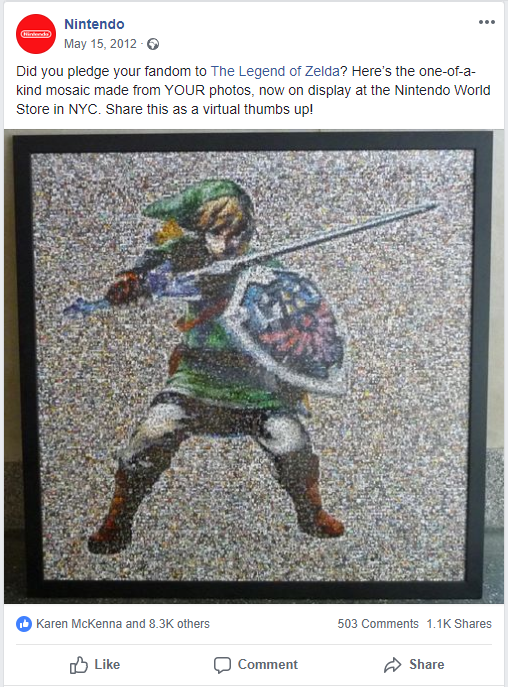 These pictures were posted on Nintendo's Official Facebook site for the contest and then later for the reveal.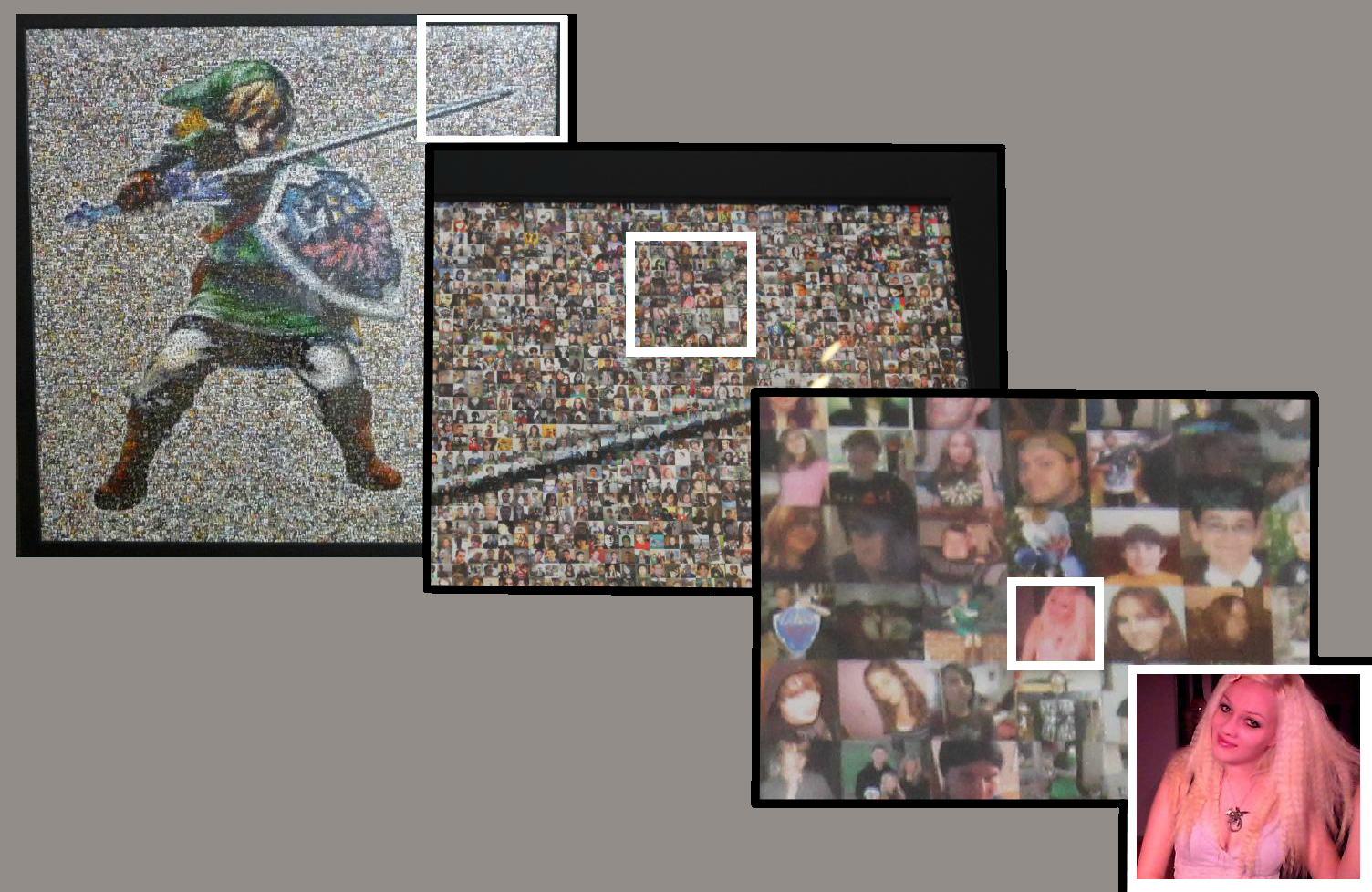 Even though it was for US residents only, I still sent in a photo just for the sake of trying.
..and I ended up being a part of it!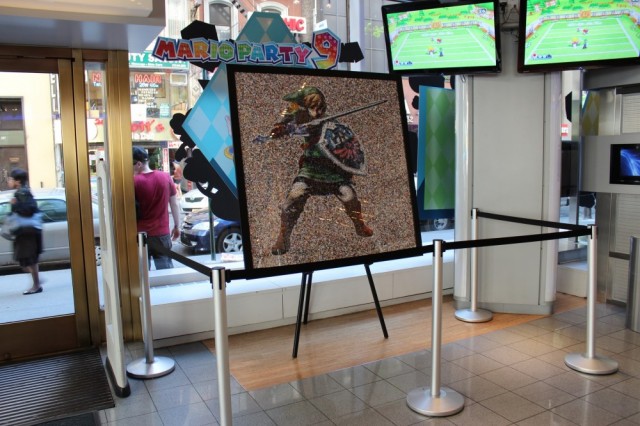 I wonder where it is now? (photo from ZeldaUniverse)
Visiting Bergsala

Nintendo Bergsala, Kungsbacka in Sweden, 02.08.2011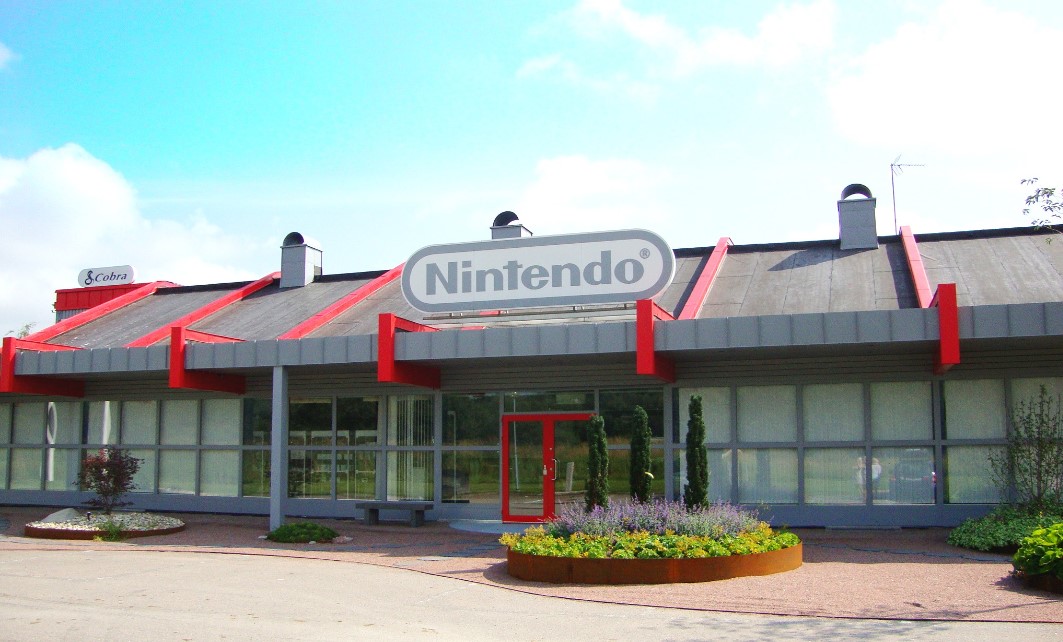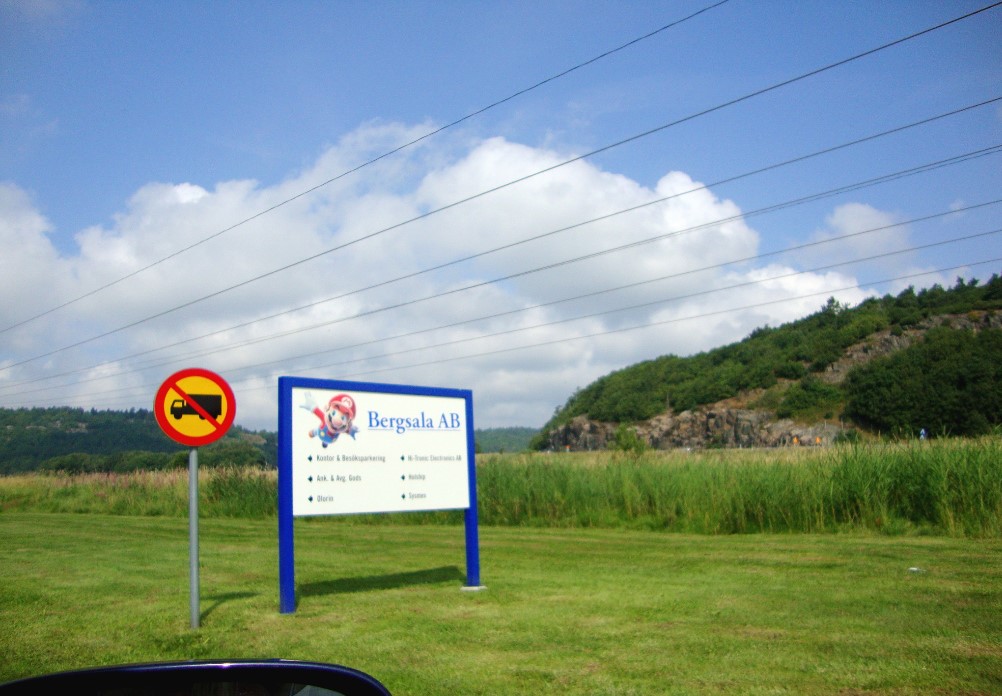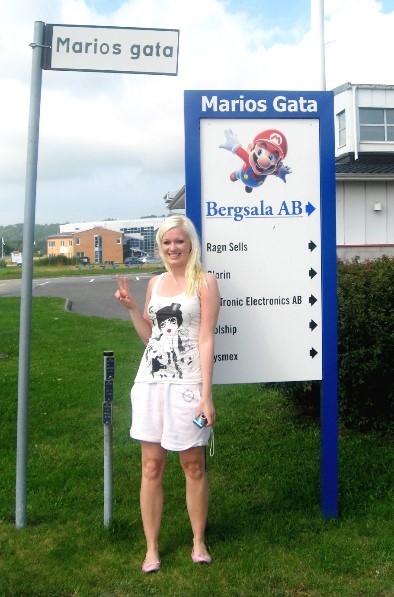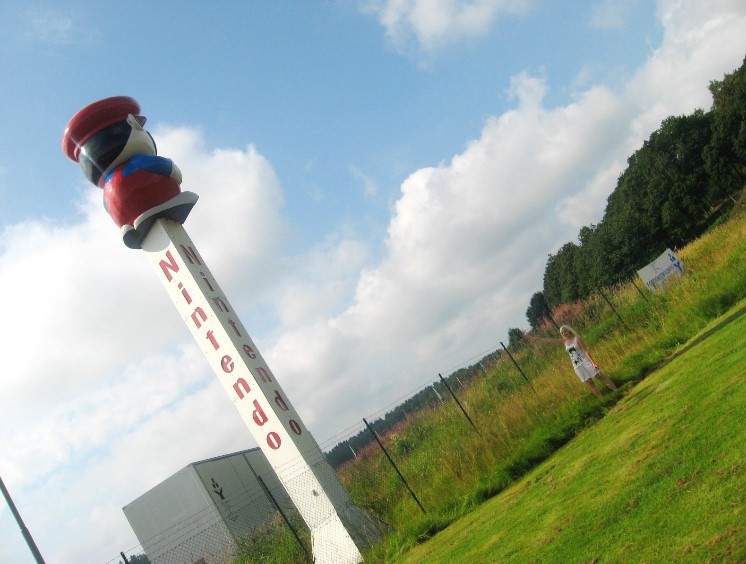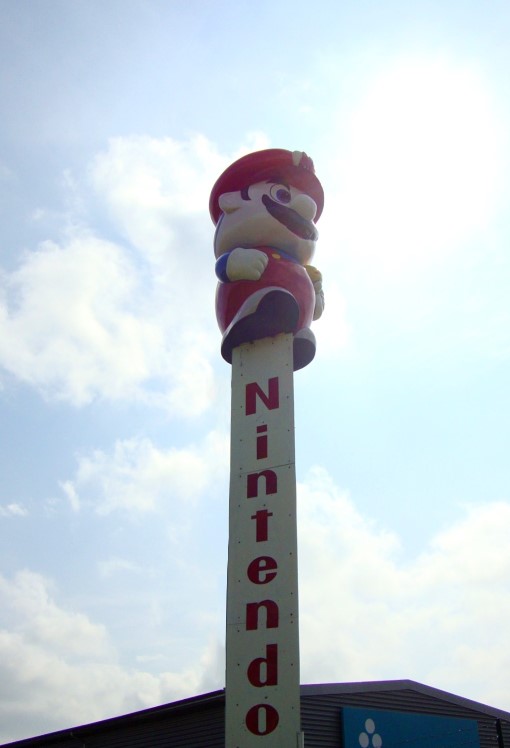 Just a quick stop by Bergsala in Sweden during a road trip with my family. It was unfortunately closed at that time, but hopefully I can visit them again in the future when they're open!
© 2023 Ikhana
This website is not officially affiliated with Nintendo and is intended to fall under the Fair Use doctrine.
The Legend of Zelda and its trademarks are © 1986-2023 Nintendo.
All images and names owned and trademarked by Nintendo are property of their respective owners.