About my collection

Start date: August 2008
First item bought: Phantom Hourglass Link plushie
Why I started: It was just for fun, but I've always been a collector at heart
What I collect: Except for common Zelda items that I like (statues, plushies, posters etc.), I always prefer spending my money on rare, vintage, promotional or limited items. And I looove prototypes!
What I don't collect (usually): Custom made or unofficial items, common items and clothing by Bioworld, Jakks Pacific, Difuzed, Pyramid etc.
Current goals (and dreams..)

Meet any of the Zelda developers

Meet Akira Himekawa

100% Completion of all main Zelda games

Create the most extensive database of Zelda merchandise that's out there

Have a really nice setup of my collection in a big room

See the Nintendo Headquarters in Japan
Completed goals

♥ Attend Gamescom during a Zelda game release ♥
(Completed August 2019)
♥ Get the first Guinness World Records title for "World's Largest Zelda Memorabilia Collection" ♥
(Completed July 2016)
♥ Own a Zoraxe ♥
(Completed December 2015)
The Collection throughout the years

Zelda Collection 2017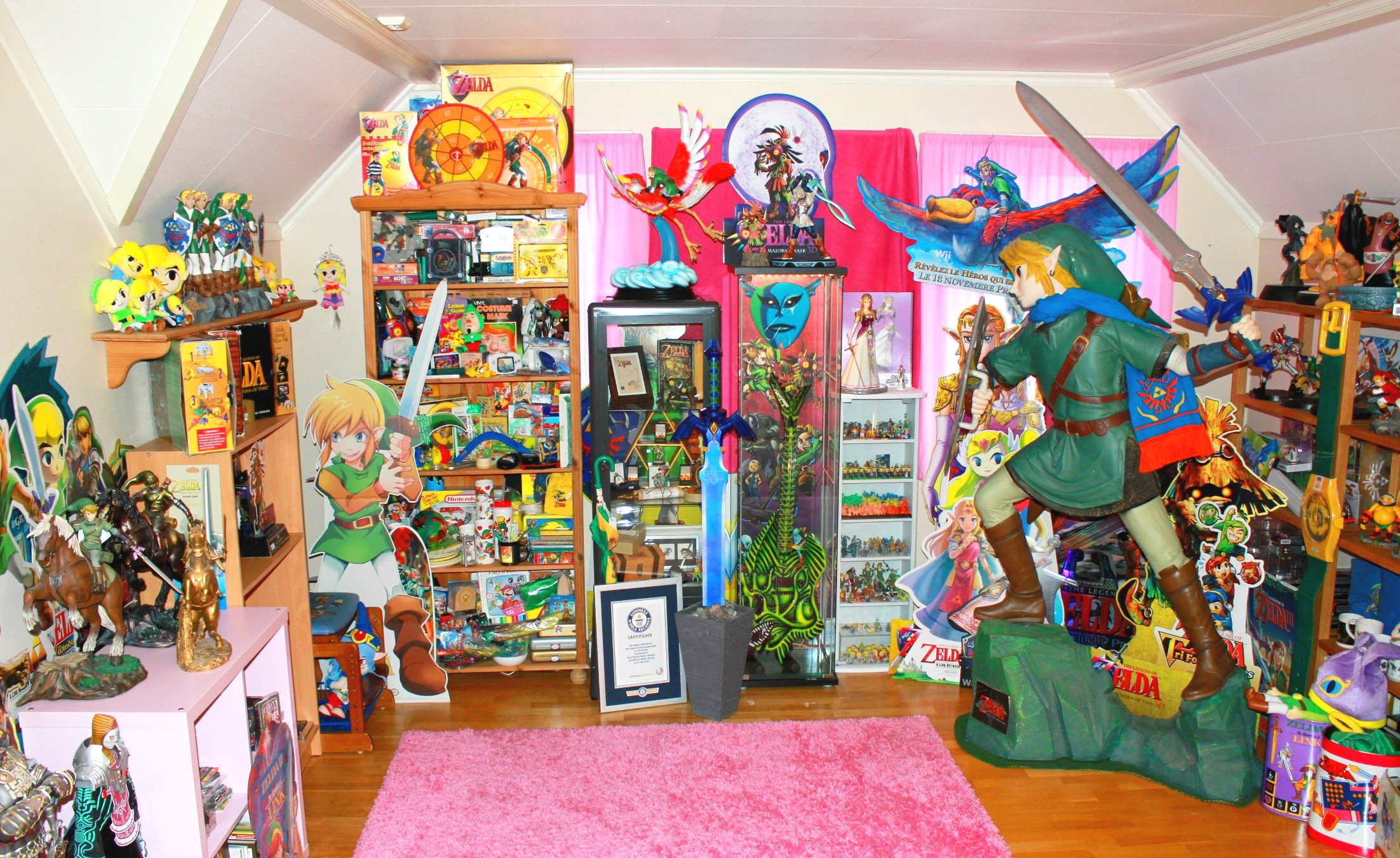 This is the last picture I took of my collection as a whole. I displayed everything in our loft livingroom for the Guinness World Record's visit and photoshoot session.
Zelda Collection 2016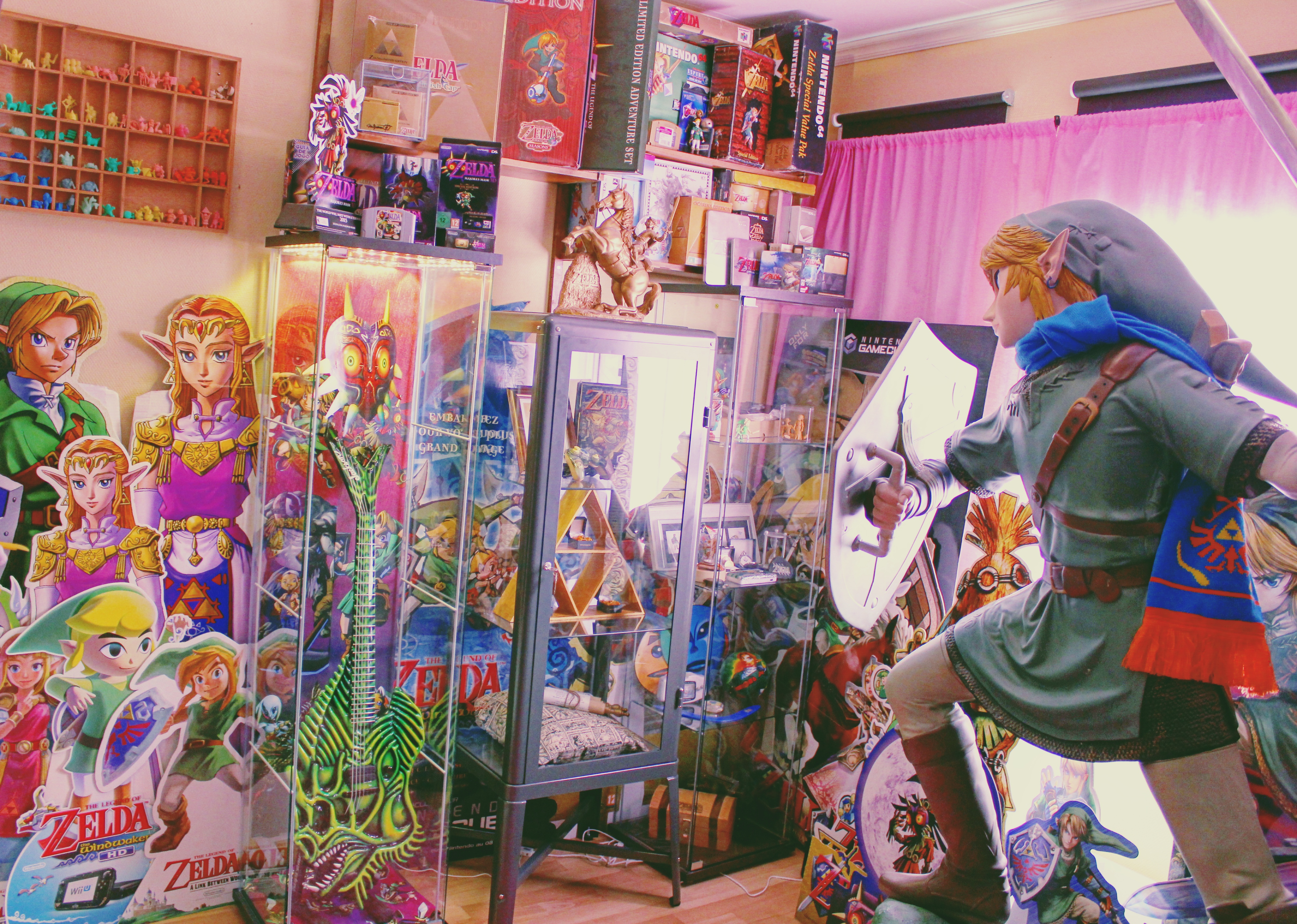 The Zoraxe needed it's own cabinet!
Zelda Collection 2015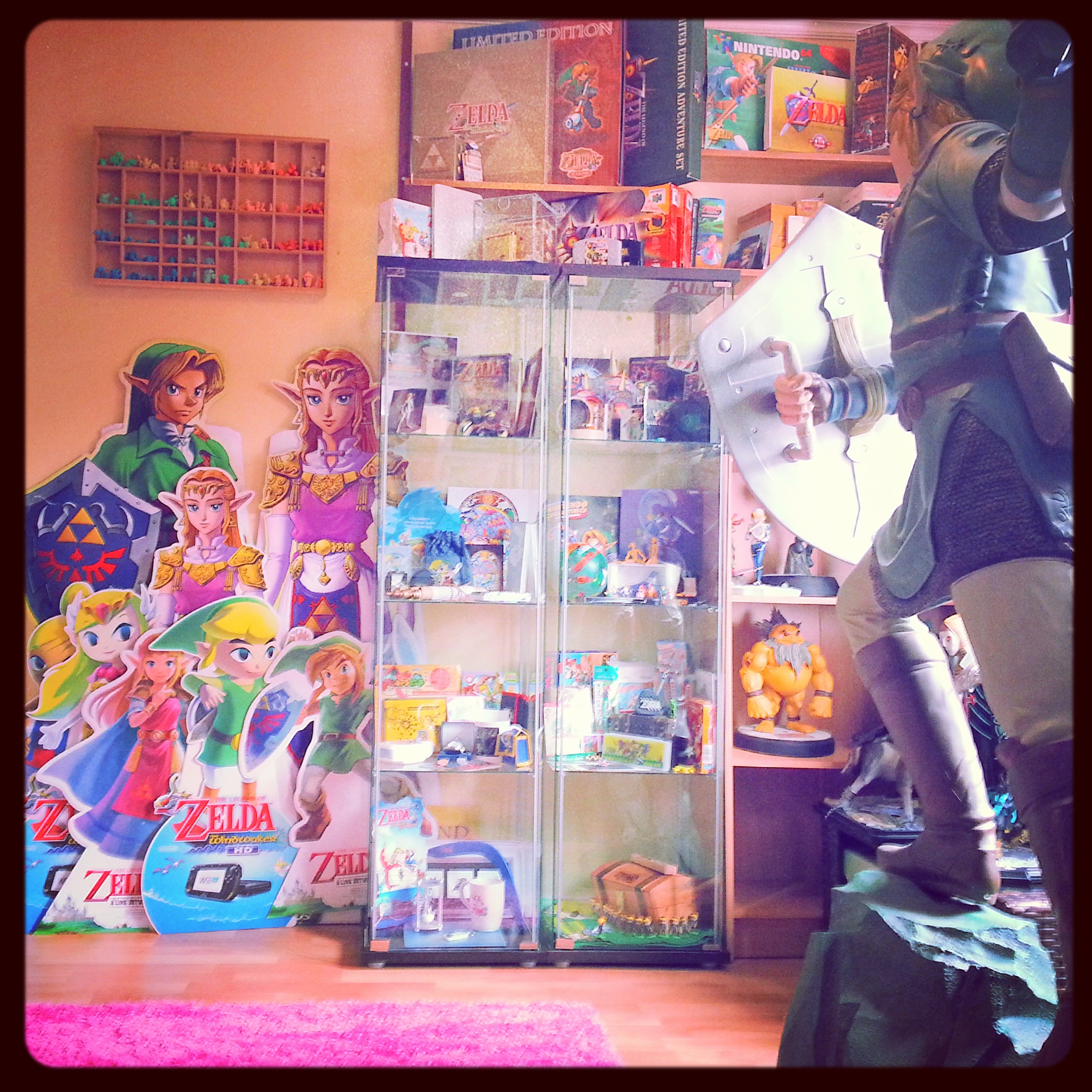 The Zelda room with glass cabinets from Ikea.
Zelda Collection 2014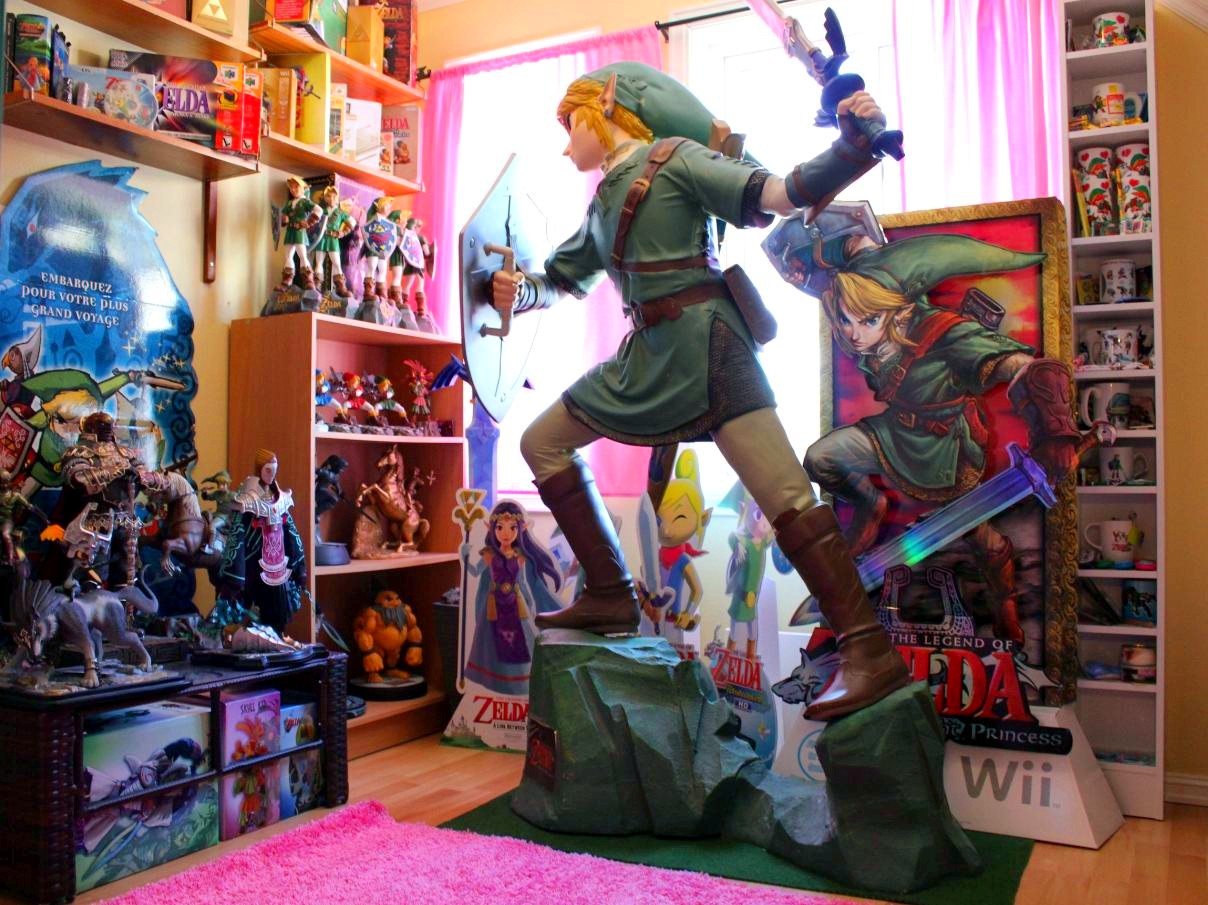 I turned my childhood room into a Zelda room. Having everything displayed in my apartment was at that point impossible.
Zelda Collection 2011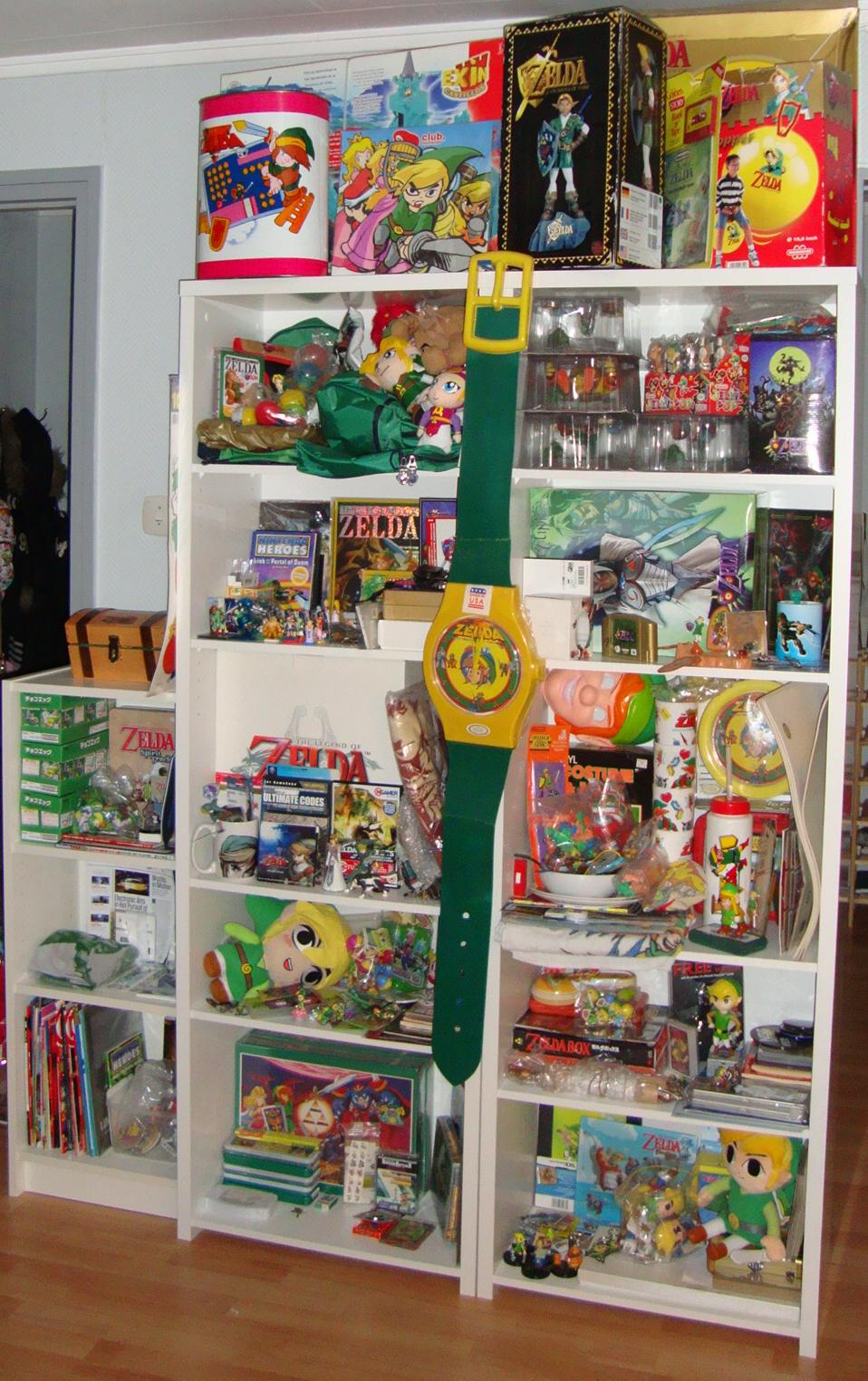 The collection grew very fast in a very short amount of time.
Zelda Collection 2010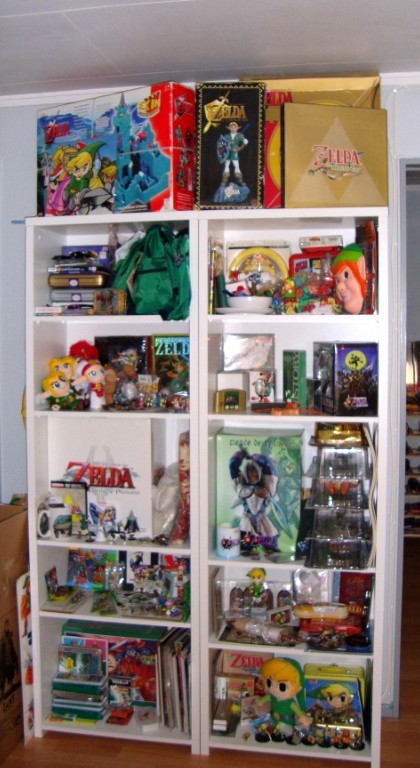 My two Zelda shelves in my apartment. This is the first "official" picture I posted of my collection.
Zelda Collection 2009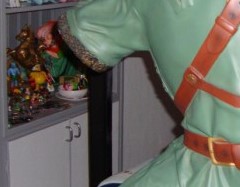 From the beginning of my collecting. I had just gotten a damaged Link statue and took a picture of it. In the background though, you can see my small Zelda collection sitting in a shelf.
History of my collection sites

2014 - The Zelda Collection Sites: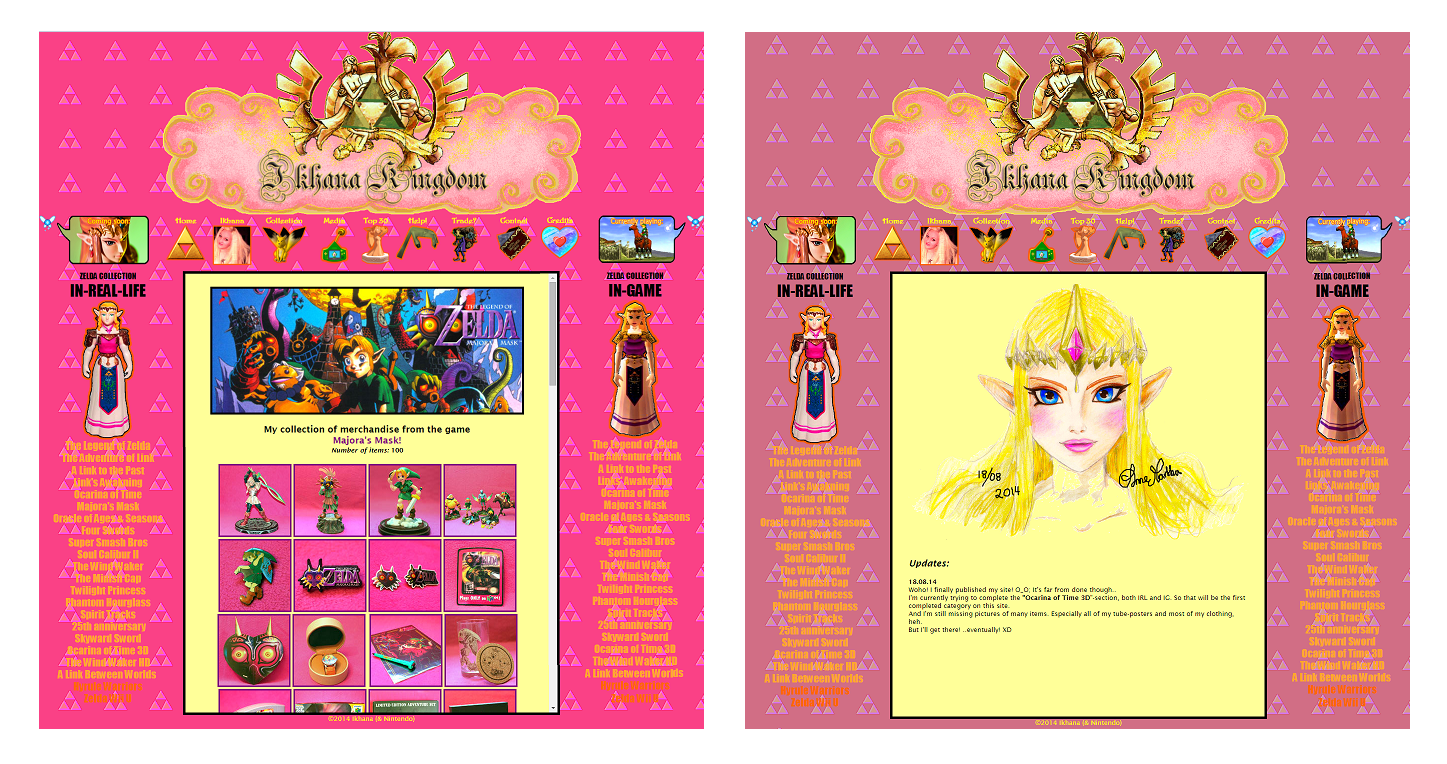 A bit similar to this site, but it was divided differently (IRL vs IG) and without the games having their own sites.
2009 - Zelda Collection Blog: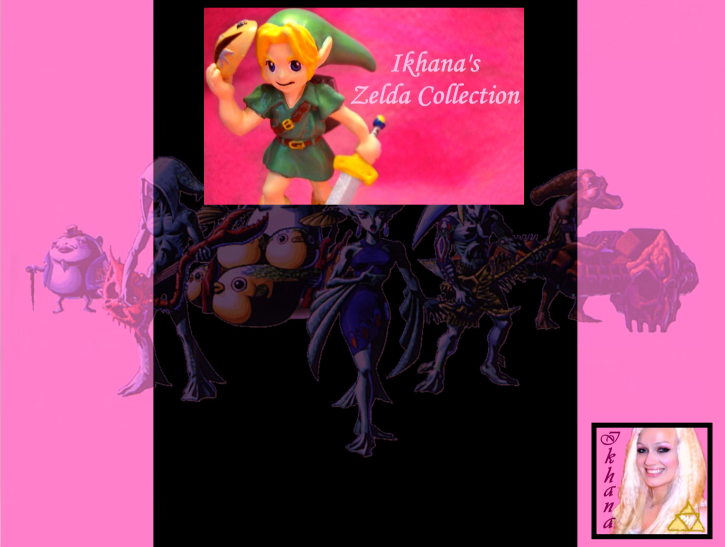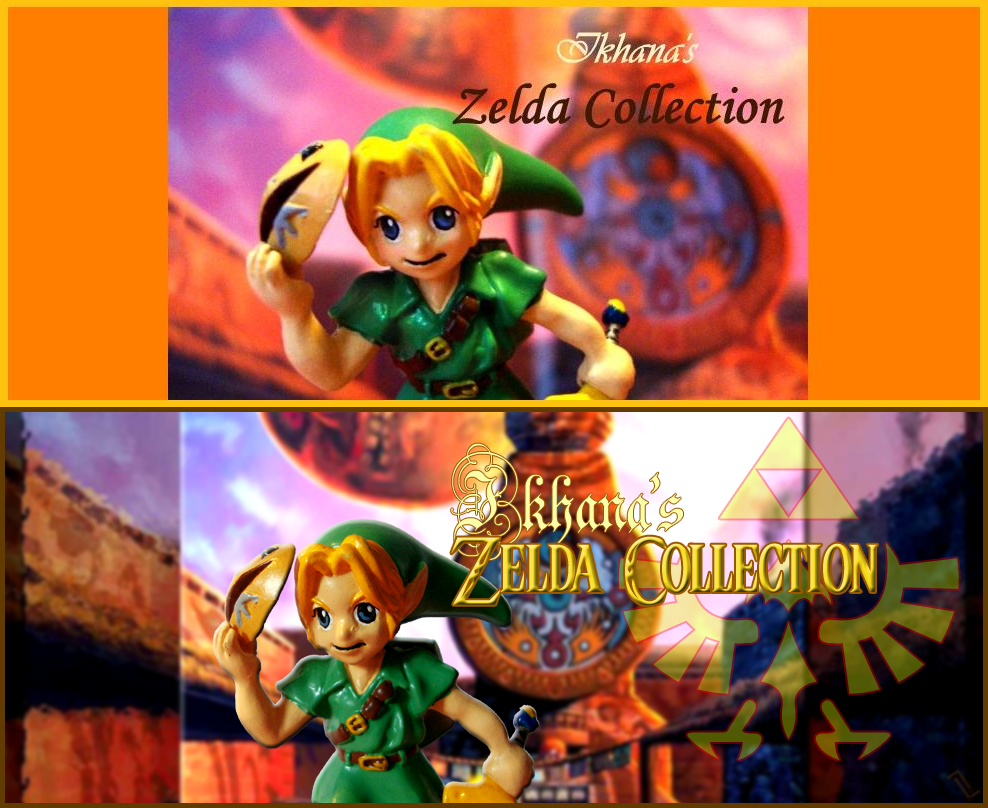 Background and banners. I was using blogspot.com at the time.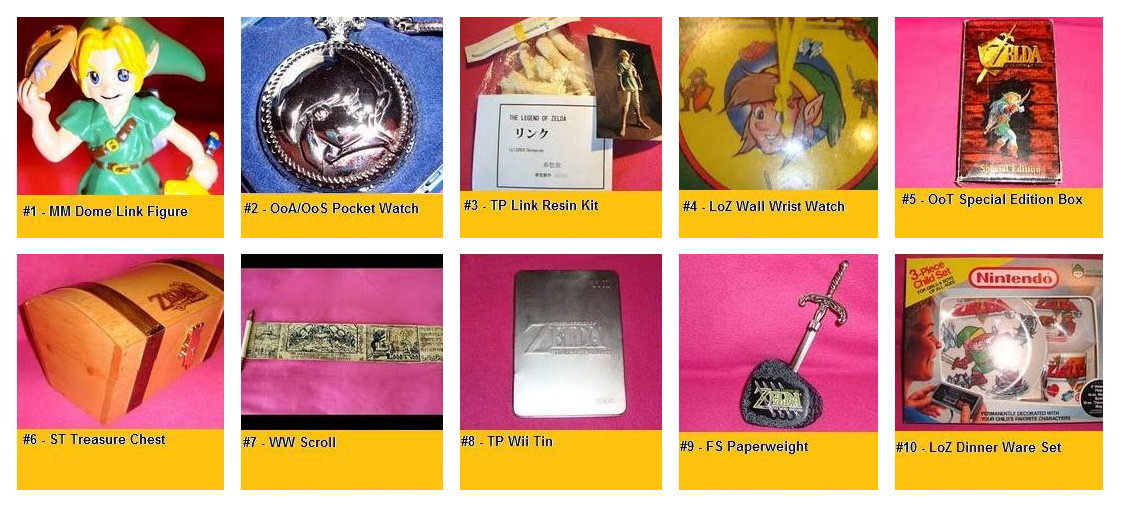 These were my "Top 10 Items" that I had on my blog. ..cute.
© 2023 Ikhana
This website is not officially affiliated with Nintendo and is intended to fall under the Fair Use doctrine.
The Legend of Zelda and its trademarks are © 1986-2023 Nintendo.
All images and names owned and trademarked by Nintendo are property of their respective owners.