The 100% Completion List

Collect 16 Hearts √

Obtain the Magical Bow √

Obtain the Silver Arrows √

Obtain the Flute √

Obtain the Red Candle √

Obtain the Magical Rod √

Obtain the Magical Sword √

Obtain the Magical Shield √

Obtain the Magical Key √

Obtain the Raft √

Obtain the Stepladder √

Obtain the Red Ring √

Obtain the Power Bracelet √

Obtain the Book of Magic √

Upgrade Bomb capacity to 16 √

Show the Letter to the Old Woman √

Defeat Ganon √

Defeat Ganon in the Second Quest √

0 deaths on the save-files √
Collection pictures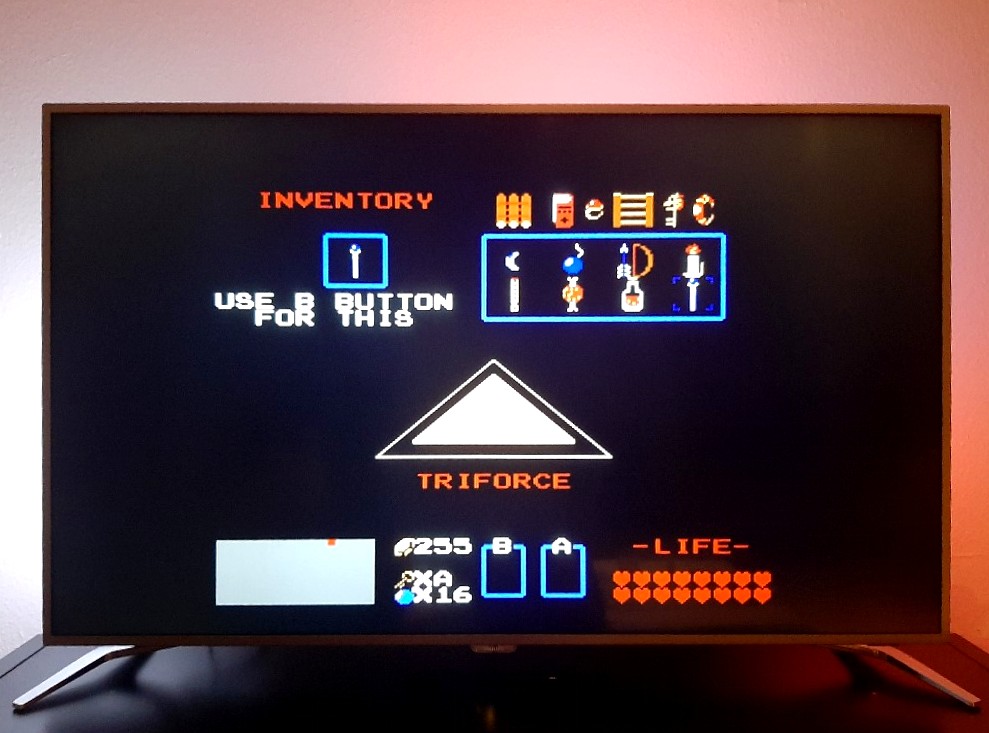 I bought the Food and the Second Potion, collected 16 Bombs and 255 Rupees.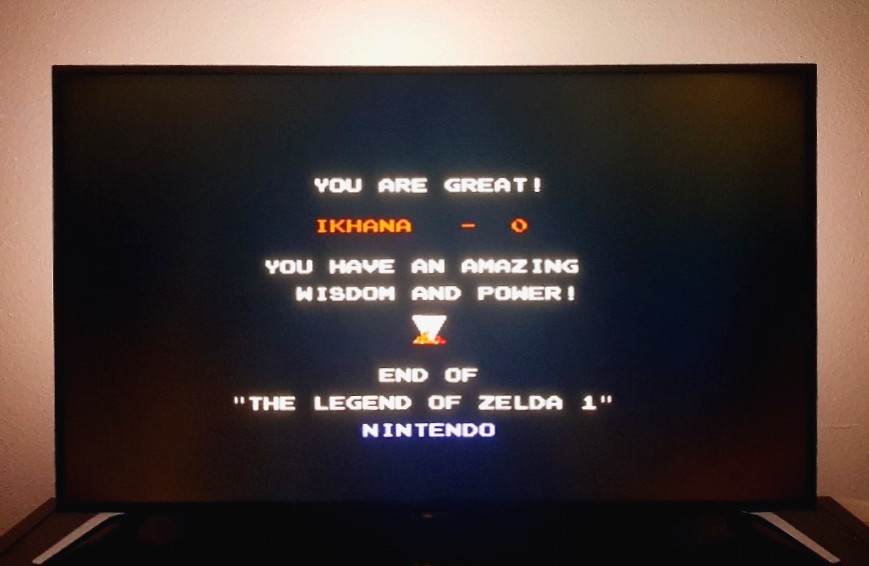 This is what you see after you beat the Second Quest (European version).
Other in-game pictures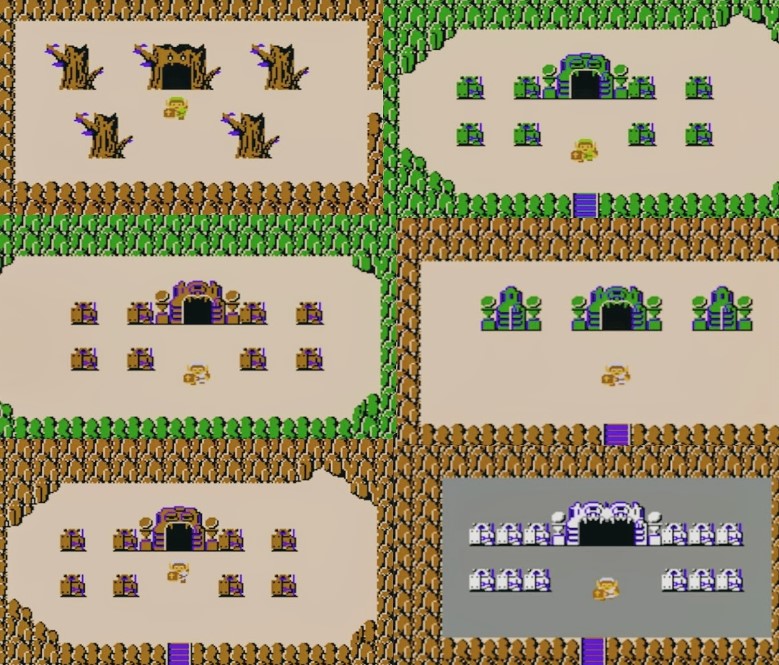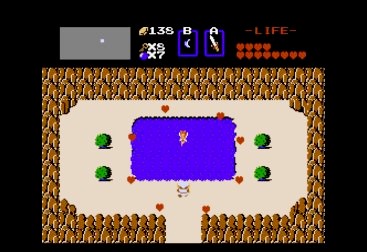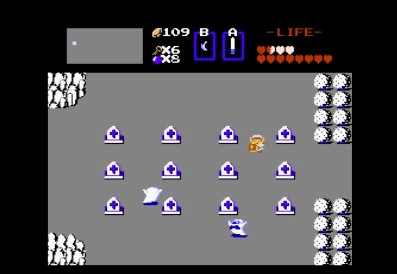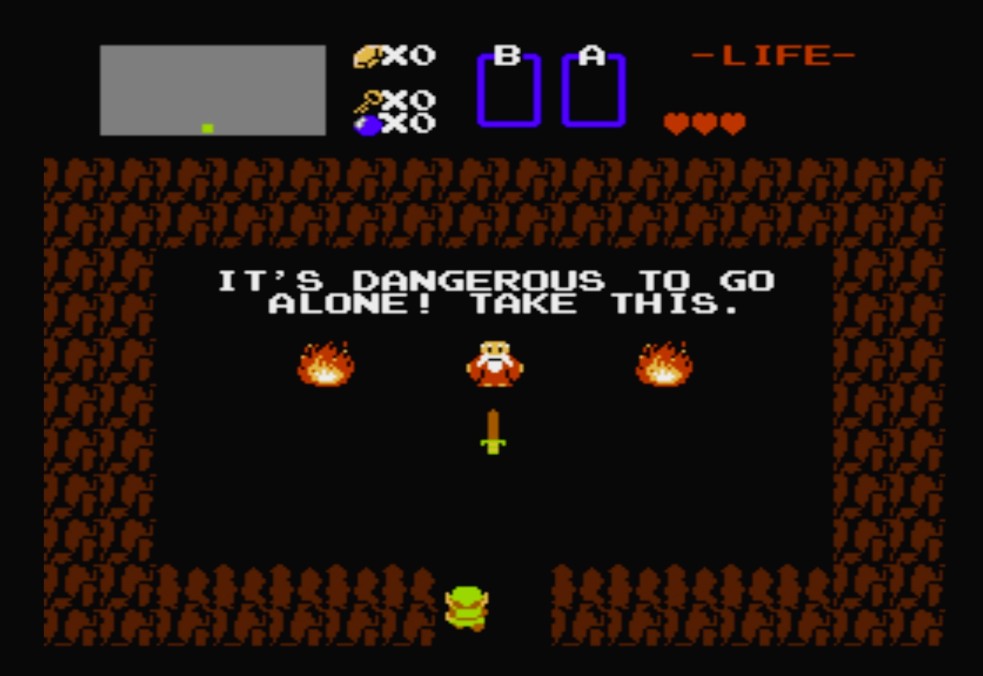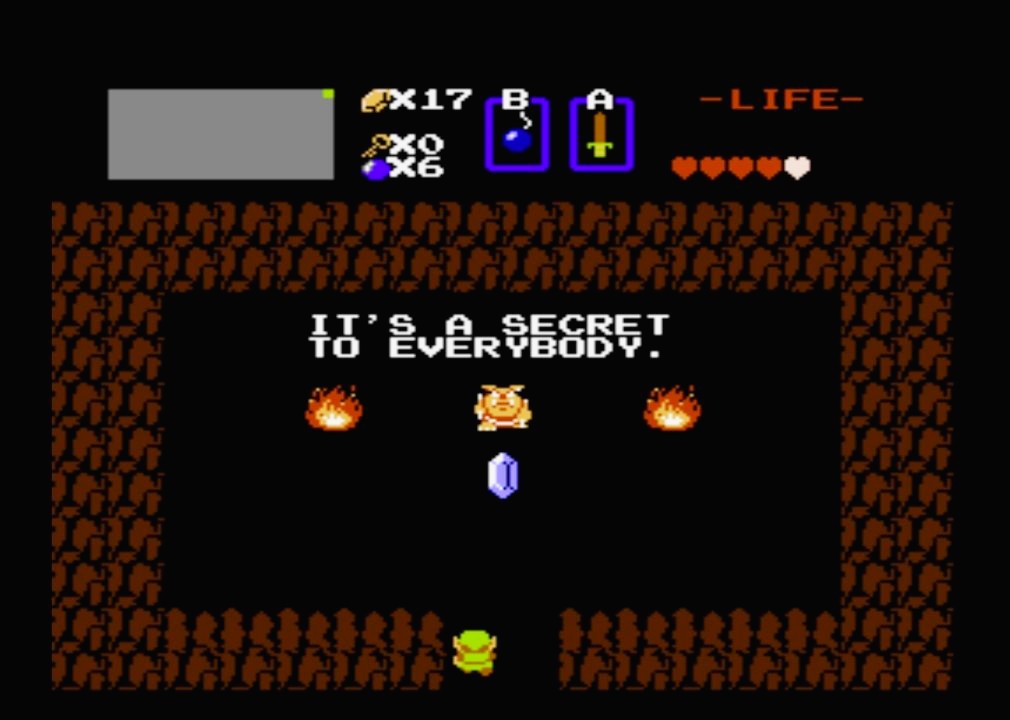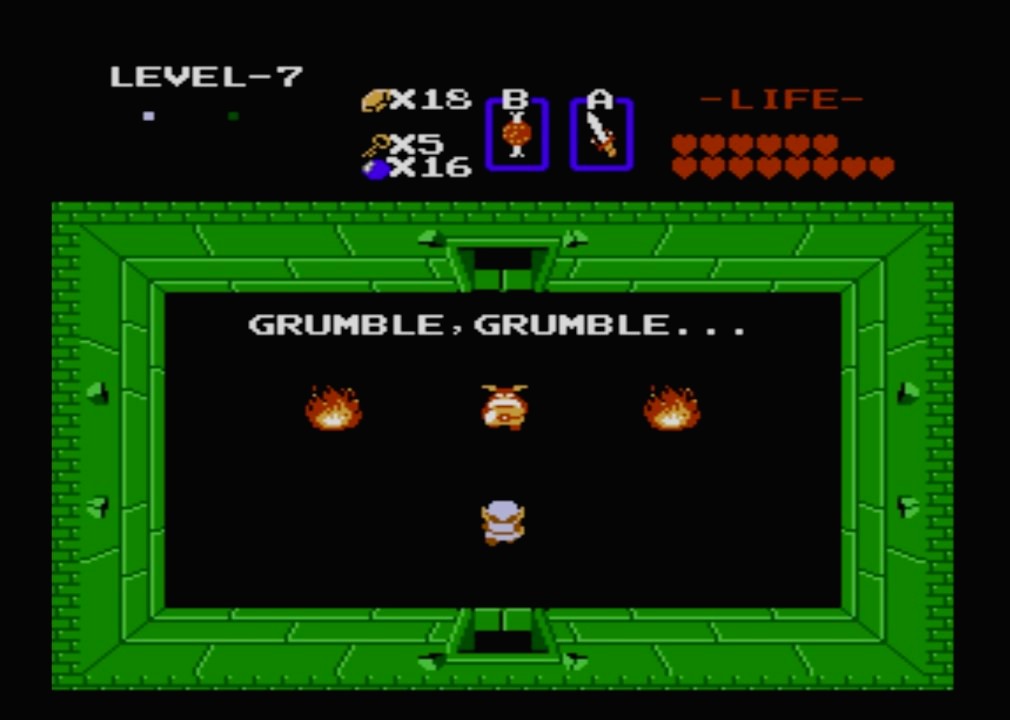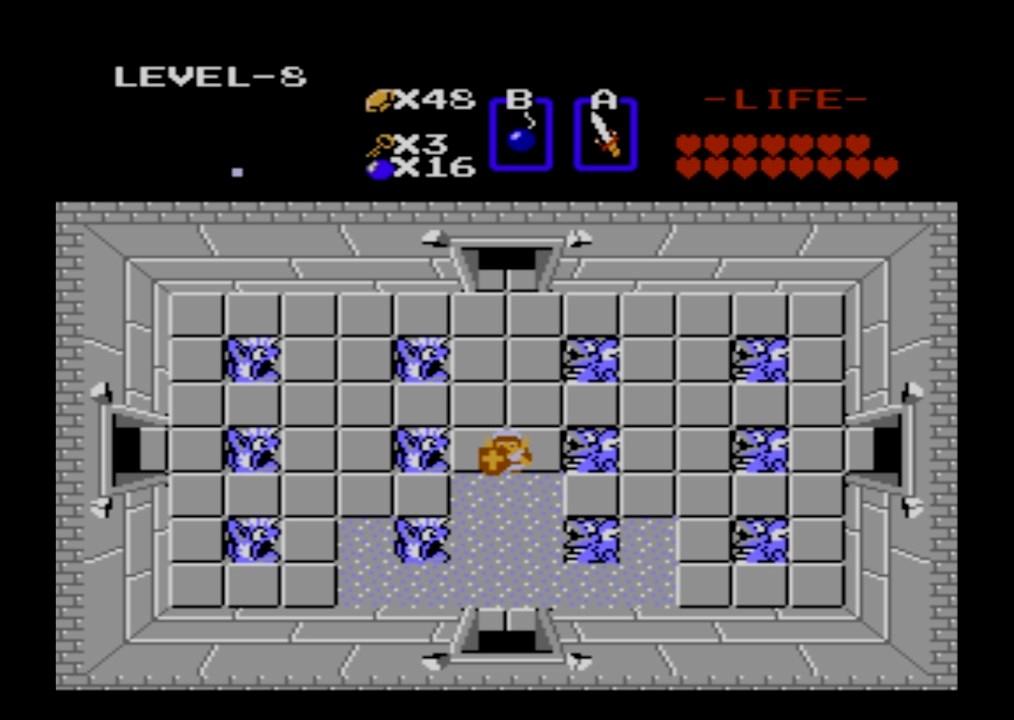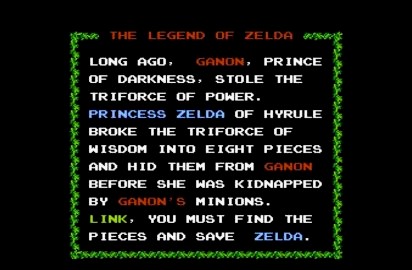 Ikhana's Favorites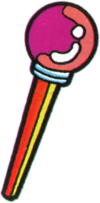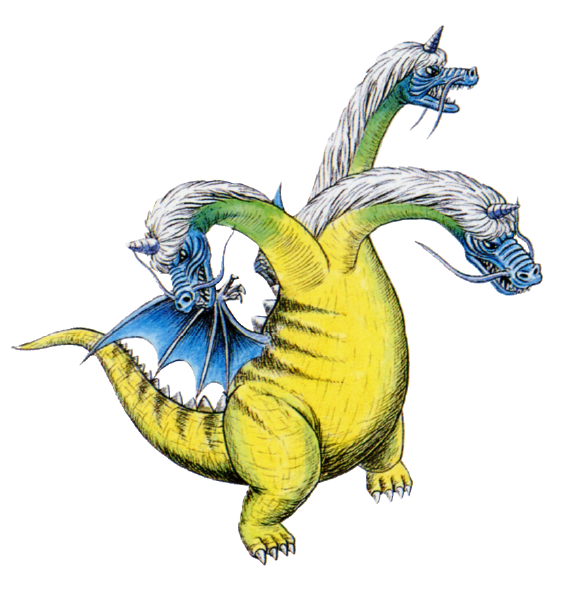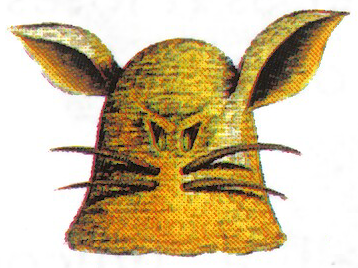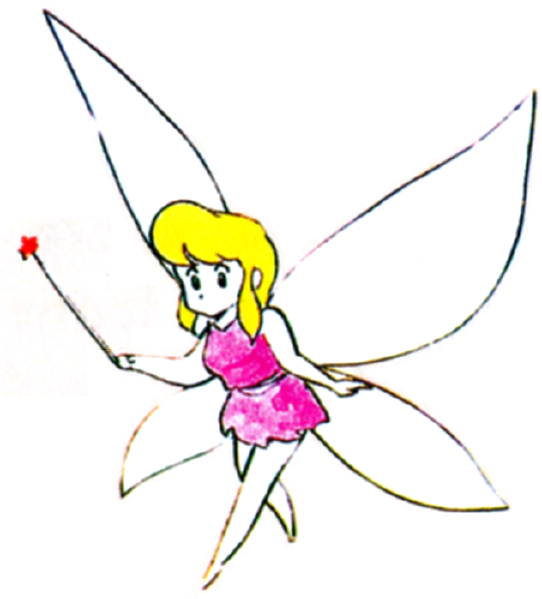 Character: Fairy
Animal: Pols Voice (..'cause it's a bunny, right?)
Item: Magical Rod
Place: The Graveyard
Dungeon/Temple: The Dragon
Boss: Gleeok
Quote: "It's a secret to everybody."
Song: Ending Theme
The End